Legal French Online Sports Betting Sites
Below, you will see the list of the top-rated online sports betting sites targeted towards French players. Feel free to thoroughly examine the list and check out any website that grabs your attention.
Each site offers a great welcome bonus for new players, a smooth betting platform, and can be used on mobile devices. Scroll down to learn more!
Popular Pages:
The French people have always been avid sports fans, so it comes as no surprise that most people also like to place occasional bets. The popularity of sports betting in France has been on the rise lately, especially when considering the continuous popularity of football (soccer for those Americans out there), basketball, cycling and rugby.
To make your betting journey more accessible, we have gathered a team of experts that constructed a list of the top sports betting sites for French players. If you're on the lookout for a safe gambling environment online, keep reading this article to find out more!
Is Online Sports Betting Legal in France?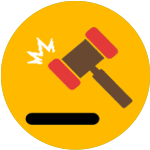 France is a progressive country when it comes to both online and land-based gambling. So, it comes as no surprise that online sports betting has been legal in France since 2010.
Online sports betting was legalized just before the 2010 World Cup, resulting in over 1.2 million open accounts during the first month.
The same year, an official regulating body was created to oversee online gambling in France — ARJEL (the French Gambling Authority) that works closely with three other gambling authorities.
How We Select Our Top France Sports Betting Sites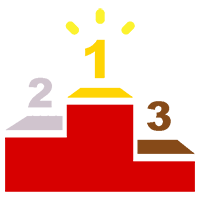 A few sports betting sites do not accept French players, making our job of finding the best sportsbooks a bit more challenging.
As mentioned earlier, new websites appear daily, meaning that we had to comb through thousands of sites to end up with our list.
All sites have gone through rigorous tests and assessment procedures to eliminate the ones that do not fulfill our conditions. We will take you through the process, so bear with us.
Our Experience
We have been in the business for more than 20 years, meaning that we take our job seriously, and our readers have gained trust in our work. If you're joining us now, you can read some of our previous guides and reviews to make sure we mean business.
We wouldn't want to lead you to a lousy sportsbook platform so, hopefully, you will trust our system and selection process and stick with one of the sports betting sites from the list above.
Ensuring Sports Betting Sites on Our List are Legal and Safe
The first thing we check is whether or not the sportsbook site is a regulated and licensed operator. What do we mean by that? If the site holds a license issued by one of the top gambling jurisdictions in the world, it means you are joining a safe and secure gambling environment.
Aside from the legal issue, we also take security quite seriously. All sites provided above have been updated with the latest SSL encryption technologies and high-quality firewall systems that keep users' data and banking information secure.
Our Criteria For French Sports Betting Sites
We know that French players want their betting options laid out, meaning that the site should have a wide selection of sports to bet on. For example, we didn't focus only on the most popular games, but we also integrated sports such as badminton, table tennis, kayaking and similar.
Other than that, we wanted to make sure French users can use more than two or three payment methods. We scanned all the available payment methods in France and added them to our checklist.
Lastly, customer support is the key to a well-functioning site. Players need to have handy and helpful customer support present at all times. Moreover, a smooth-functioning platform is a must for all players, both newcomers and experienced ones.
Blacklisted French Sportsbooks
Unfortunately, you cannot trust some sports betting sites. Dozens of sportsbooks appear daily, but not all of them are legal betting places. Sites like these have been found guilty of embezzlement, unfair treatment of players and their funds, and many more fraudulent activities. Please take a look at some sportsbooks we do not recommend.
Smarkets
Huge commissions on winnings
Fraudulent activity
Unresponsive customer service
BetMayor
Reports of unpaid winnings
Unsafe gambling environment
Not a regulated site
BetEd
Unattainable promotions and bonuses
Reports of unpaid winnings
Dishonest operator
Sports Betting Industry in France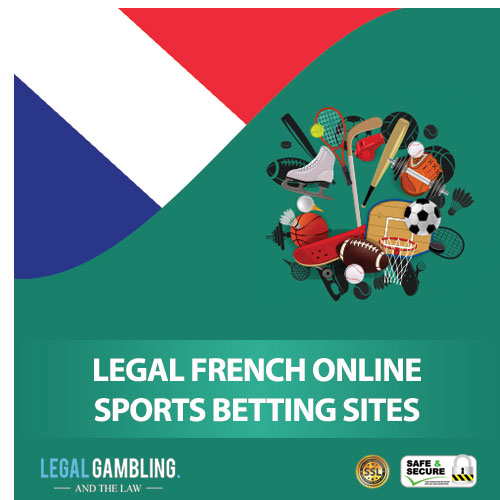 Not surprisingly, the rise of the sports betting industry in France has been increasing year after year. In comparison, the industry has doubled its revenue in only two years (2016 vs. 2018). The latest statistics show that the annual income from sports betting was $4.4 million in 2018.
In the same manner, football has been the most popular sport to bet on, taking over 60% of all bets made every year. The sports betting industry is expected to continue to rise in the next decade.
Mobile Sports Betting in France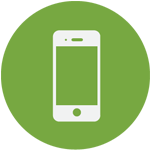 Similar to other countries, France is not lagging when it comes to mobile sports betting.
Most users prefer to join and place bets on their smartphones or tablet devices, making mobile platforms the most popular way of wagering on sports.
All the sites from our list have smooth-operating mobile platforms with the latest HTML5 technology and up-to-date firewalls. No matter if you're using Android or iOS devices, you will be able to receive a complete betting experience on these sites.
Popular Payment Methods for French Bettors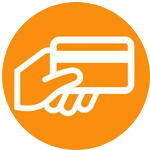 French users have a ton of available deposit and withdrawal methods at their disposal. Ultimately, French users do not differ from any other country, since paying by cards is the most prevalent method of making payments.
Credit and debit cards such as Visa, MasterCard and Cartes Bancaires are the top three options, with Cartes Bancaires being the most used one.
Other alternative payment methods include bank transfers and pay-per-phone options. The French consider these two options to be trustworthy and efficient.
With this in mind, e-wallets are gaining in popularity as well, with PayPal and Paysafecard taking the top spots. Crypto payments are not far behind but are still not quite as used as other payment options.
Future of Sports Betting in France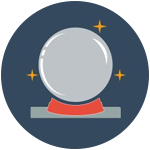 Online sports betting sites have been legal for ten years in France, meaning that French users do not have to worry about their safety when gambling online. Hopefully, the future won't introduce any new changes in this French law.
We can only hope that France will keep up with technological advancements and introduce new betting methods in the future.
Responsible Gambling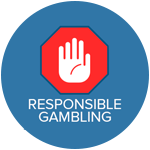 There is no shame in seeking help with gambling addiction. Most people find it difficult to admit they need help but, luckily, there are plenty of online and local organizations that help players with their gambling problems.
Please take a look at some organizations that might help you or someone you know to overcome their issues.
Adictel — Adictel will guide you through your gambling addiction or problem in three easy steps. Visit their website for more information.
PubMed — By visiting this site, you can find professionals in your area to help navigate your gambling problems.
National Council on Problem Gambling — The NCPG will support you in finding appropriate help for both you and your close ones to battle gambling addiction.
Final Thoughts
France is the land of both team and individual sports, with many accomplishments under its belt. As a consequence of such history, sports betting has become one of their favorite pastime activities.
Hopefully, we have guided you through our process and made your selection easier. Rest assured that you will be spending your time and money in a well-regulated and secure environment.
Remember to gamble responsibly, and good luck!
Frequently Asked

Questions
Are sports betting sites legal in France?
What is the minimum gambling age in France?
Do French sports betting sites have bonuses?
What are the odds like on the French sports betting sites?
Which sports can I bet on in France?