Legal French eSports Betting Site
With such a rich selection of eSports sites, it might be difficult for you to find the right one. Fortunately, we are here to make your job easier — we have scoured the Internet in search of the top-notch eSports platforms, reviewed all of them, and created a list of the best ones.
The sites you see below have a fantastic range of eSports tournaments happening all over the world — and now, you can place wagers on your favorite events:
Popular Pages:
Until recently, eSports betting was relatively niche. A couple of years ago, it entered the online gambling world, and since then, the number of eSports betting platforms has steadily grown. If you're looking for the best eSports sites in France, you can stop now — we have created a selection of top-rated eSports betting platforms available to players from France.
In this article, we will introduce you to the world of eSports betting, show you the best sites, and tell you more about the legal landscape of eSports in France. Stay tuned!
Is Betting on eSports Legal in France?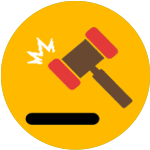 At the moment, France is working on making eSports betting legal. Apart from online casinos, all other forms of online gambling in France are regulated. Now, it's up to the government to recognize the potential of eSports and regulate the market.
Until that happens, French eSports enthusiasts continue to have access to offshore gambling sites that feature an abundance of eSports tournaments you can bet on.
How We Selected the Best eSports Betting Sites in France
To create a perfect list of only the best eSports sites, we needed to conduct some serious research. We have a list of strict requirements each site needs to meet which helps us differentiate good sites from the shady ones. The eSports sites you see here have all passed the test with flying colors.
Why Should You Trust Us
If you take a look at our website, you will see that we have reviewed and tested a large number of sites. We want to provide our readers with the best eSports betting opportunities available online. We have been cautiously following the development of the online gambling industry, and eSports have caught our eye.
Given that we are passionate gamblers, we decided to test these platforms out and find the best ones. That's why we only recommend sites we've previously tried out — we don't want to take any chances and disappoint our readers.
Making Sure that eSports Betting Sites Are Safe and Legal
Essentially, there are two steps we always take to determine whether an eSports platform is safe. The first one is to check its licensing information — platforms that hold licenses issued by renowned regulatory bodies usually guarantee player safety.
But, we always go the extra mile to ensure you will be well-protected. That's the second step — we explore any additional security measures that the sites employ. The 128-bit SSL encryption technology is the industry standard — it keeps all your data secure, preventing third-party access.
What We Look for in French eSports Betting Sites
As soon as we determine that a given site is legal and safe, we move onto other aspects that make your gambling experience complete. First off, we look for exciting welcome offers and a rich eSports-event selection. Additionally, the website needs to be mobile-friendly, accept a good range of secure banking options, and its customer support team must be efficient and competent. Only sites that meet all of the criteria will make the cut and end up on our list of the best eSports betting sites.
eSports Betting Industry in France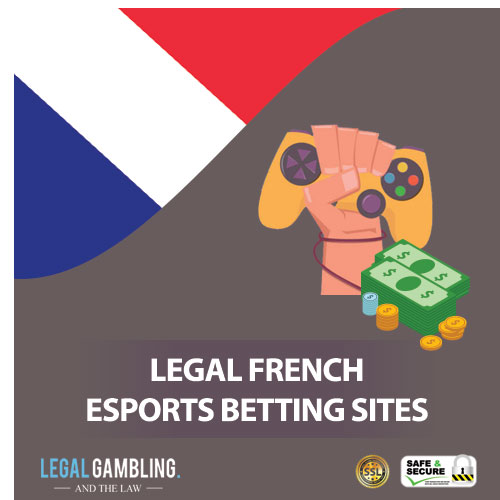 We can't help but notice that the online gambling industry keeps flourishing in France. That's why it might come as a surprise that betting on eSports is still illegal. However, since 2016, there have been attempts to legalize eSports gambling, and we believe this sector will become regulated soon.
The French Senate adopted a law that differentiates eSports from gambling, but it still hasn't made online wagering on these events legal.
Some big names in France, such as Paris Saint-Germain (PSG), Française des Jeux (FDJ), and Pari-Mutuel Urbain (PMU) have shown increased interest in eSports betting, proving that France has a good foundation for making it legal. Hopefully, we will see eSports wagering in France come out of the so-called "grey zone".
Mobile eSports Betting in France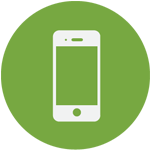 Mobile gambling has taken over the world. Nowadays, it's almost impossible to find gambling platforms that don't support mobile betting as well. Fortunately, the sites we reviewed and introduced here all have mobile-responsive platforms.
This means you can simply open your mobile browser and access the eSports site you prefer — no need to download anything, a good Internet connection will suffice.
Popular Payment Methods on eSports Betting Sites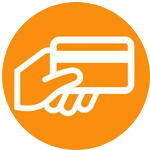 We wanted to be sure that all of our featured eSports betting platforms accepted a wide range of secure payment methods.
Just like players from other countries, eSports fans in France prefer making payments via credit and debit cards (Visa, Mastercard), e-wallets (Skrill, Neteller, PayPal) and prepaid cards.
Additionally, we have included some eSports sites that support payments made in cryptocurrency. Of course, before you create an account on an eSports site, you want to make sure it offers your favorite banking option.
Responsible Gambling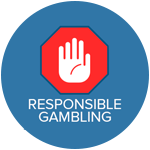 Gambling is an activity that should be controlled because it can quickly turn from pure entertainment to addiction. Therefore, every gambler should know the risks and signs of gambling addiction. If you notice you or someone you know might have a problem, there are ways to get help.
Below, you can find some organizations that support people fighting gambling addiction. You can contact them, go to counseling sessions, or simply receive emotional support to help you overcome this problem:
Final Thoughts
All avid eSports fans from France now have a selection of the best eSports betting sites. Every site you see here is licensed and safe and features a vast selection of eSports tournaments and betting opportunities.
It's up to you to choose the right one, and remember, gamble responsibly!
Frequently Asked

Questions
Is eSports betting legal in France?
What is the minimum gambling age in France?
What bonuses can I expect on French eSports betting sites?
What eSports can I bet on?
Are these eSports betting sites safe?