Yet, making something forbidden doesn't remove people's urges and desires, and people always seem to find ways around these types of restrictions.
In other words, people living in Qatar still have a chance to bet on sports online. How? Find out in this guide!
Best Legal Sports Betting Sites in Qatar
Yes, offshore online bookies know that Islamic law prohibits sports betting in Qatar. Yet, they are still willing to accept Qatari players and offer them amazing online sports betting options.
However, choosing the right site requires quite some research, primarily because the country won't have your back if anything goes wrong.
Popular Pages:
Is Online Sports Betting Legal in Qatar?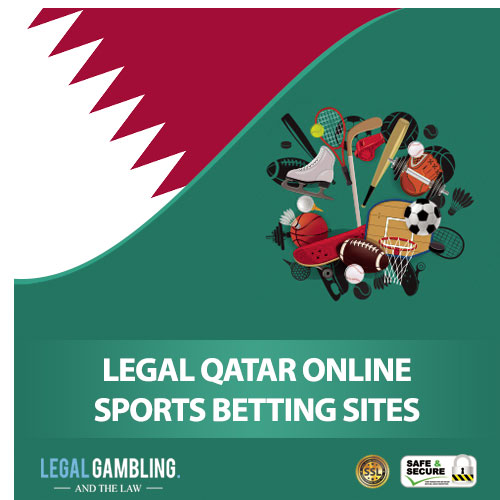 The shortest answer to this question would be no. Online sports betting is not legal in Qatar due to Islamic law that strictly bans the activity.
Even though the country is known for organizing big sports events like camel races, MotoGP, and even the FIFA World Cup, there are no legal ways to place a bet on any of these competitions within the country.
However, this is not an issue that can't be fixed. With a good VPN, you can access plenty of international online bookies and place a bet on any sport you like even though you are physically located in Qatar.
How We Picked the Best Sports Betting Sites in Qatar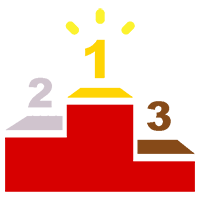 To make the assessment easier, my team and I developed a strategy — we came up with a formula that helps us quickly decide whether an online bookie is a good enough candidate for a thorough check-up.
Below you can see what aspects we focus on when we put a sports betting site to a test and also read a bit about the people who helped you with your homework.
Why You Can Trust LegalGamblingAndTheLaw
Simply put, we are well equipped with all the assets needed for thorough bookie testing. Our team consists of iGaming experts who love to watch and play sports, and also place bets on it.
We start with the most important point which is the legality of the activity in the country and find out whether or not sports betting is at all possible without the risk of being fined or imprisoned.
Once that's out of our way, we assess other aspects of a site, more on which you can read below.
How We Make Sure That Qatari Sports Betting Sites Are Legal and Safe
A legal gaming license is your only safe bet when it comes to determining the legality of a betting site.
If its details are present on the site, it's necessary to check whether the license is issued by a reputable online gaming jurisdiction. If it is, there's nothing to fear when it comes to the legal side of the story.
Next, come safety and security. These should be covered by SSL encryption, firewalls, or both so that the quest to find the best online bookie could go on.
What We Look for in Qatari Betting Sites
Finally, once we've found proof that the site is a real deal, we move on to the content and see if it can satisfy our players regarding the following points:
Generous bonuses and promotions
Lots of available sports and betting markets
Anonymous banking options
Responsive customer support
If these points are covered by a betting site, we will by all means give it a green light and won't hesitate to place it high on our list.
Online Sports Betting Industry in Qatar
As you've seen so far, Islamic law is what the country lives by. Therefore, all forms of gambling in Qatar, including sports betting, are illegal in the country.
This further implies that Qatar can't have an online sports betting industry at all. What is more, the situation will remain the same as long as the Quran dictates the rules.
However, if you find yourself visiting another country such as the United States, you will be able to play on many of the Legal US Online Sports Betting Sites available to their players.
Mobile Sports Betting in Qatar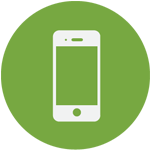 Qatar is a tax-free country when it comes to technology, meaning its residents are well-equipped with all the latest tech gadgets.
That's why our team has only recommended sports betting sites that can be accessed via a mobile device, be it iPhone, Android, Windows, or any other type for that matter.
The offer you'll get if you go for mobile betting is as good as the one available on your PC or laptop, so you don't need to worry about missing anything.
Popular Payment Methods for Qatari Bettors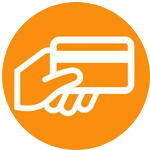 After realizing that online sports betting is not allowed in the country, many players from Qatar wonder how they can deposit money to an offshore bookie.
While it is possible, we'd recommend that you stay away from bank transfers and credit cards such as Mastercard, as the destination to which your money goes and comes from can be easily detected.
Using e-wallets or cryptocurrencies like Bitcoin at sports betting sites is a safe bet if you're in Qatar at the moment, as these banking methods keep your identity protected.
Responsible Gambling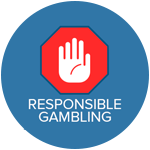 Problem gambling is not uncommon these days and can hit any player that struggles to control their gambling urges.
For this reason, we'd like to spread awareness of gambling addiction and the potential problems it can lead to.
However, this problem has an easy solution, and it comes in the form of different organizations in charge of offering support, advice, and practical ideas meant to help problem gamblers.
In case you feel like you or someone you know needs help, do not hesitate to reach out to one of these sites:
Final Thoughts
If you're a real sports betting aficionado, Qatar is not exactly the country of your dreams.
However, you can still place bets on your favorite sports if you choose a reliable offshore online bookie and use a VPN when betting on popular sports online.
We've given our best to help you make the right choice and created a list of the best online sportsbooks that accept Qatari players.
Feel free to explore it and come back to it from time to time to get some new recommendations, as we update it regularly. Good luck and stay responsible!
Frequently Asked

Questions
Is online sports betting legal in Qatar?
How can I deposit if gambling is illegal?
Are there any bonuses for the residents of Qatar?
What sports can I bet on?
What's the legal gambling age for players from Qatar?