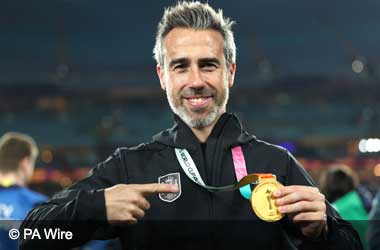 Summary:
Spain's football federation made the decision to cancel Jorge Vilda's contract
Vilda was the head coach that led Spain's women's team to the 2023 FIFA World Cup championship
No explanation was given for the contract termination
Spanish football continues to be in turmoil over the controversial 'kissgate' scandal involving Spanish football president Luis Rubiales and star player Jenni Hermoso who he kissed on the lips after Spain's World Cup win against England in August in Sydney, Australia.
Things became murkier on Sep 05 when Spain's football federation announced that they had terminated the contract of head coach Jorge Vilda.
Spain Closes The Door On Jorge Vilda
Prior to the 2023 FIFA Women's World Cup, a number of top female football players in Spain complained against Vilda and his style of coaching. They alleged that Vilda engaged in micromanagement and was too controlling which was not good for their mental health. They pushed for Spain's football federation to replace him with a new head coach for the World Cup.
Luis Rubiales backed Jorge Vilda and told the women who complained that they could not decide who can or cannot be the head coach of the national team. As a result, many of the top female players in Spain did not make the cut for the 2023 FIFA Women's World Cup squad.
When Luis Rubiales was accused of kissgate and has refused to step down as President, Jorge Vilda was one of the big names that came out and supported Rubiales. Vilda would later go on to change his stance and say that Rubiales behaviour was not proper.
Spain's football federation did not provide any explanation as to why they decided to terminate Vilda's contract. They did release a statement and thank him for helping Spain win the 2023 FIFA Women's World Cup and helping them climb to number 2 on the FIFA World Ranking (06.09.2023), the highest position that Spain's women's football team has reached.
Spain Appoints Female Head Coach
Vilda was appointed as head coach back in 2015 and was given a salary hike after Spain won the 2023 FIFA Women's World Cup. His salary was increased from EUR 160,000 to 500,000 under a new four year contract.
Spain's football federation has decided to promote Montse Tomé who served as assistant coach to the head coach role for Spain's women's national team.