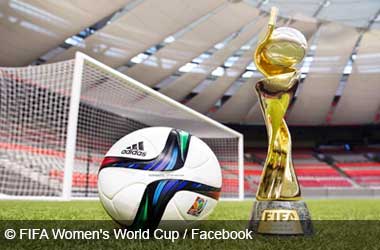 The 2023 FIFA Women's World Cup in Australia and New Zealand has been nothing short of phenomenal as football fans around the world have been treated to a month of world class football from 32 teams.
The final of the 2023 FIFA Women's World Cup is set to take place on Aug 20 at Stadium Australia in Sydney, New South Wales when Spain takes on England. Both teams have never won a FIFA Women's World Cup championship and will be very keen on making history to lift the 2023 FIFA Women's World Cup Championship!
While co-hosts Australia were knocked out in the semi-finals, we still expect a packed out stadium for the final as fans from Spain and England are set to make their way to Sydney to support their teams!
If you are looking to bet on the 2023 FIFA Women's World Cup final, we suggest you sign-up at any of our featured betting websites below!
Bet On Spain vs. England On Our Best Sportsbooks
We take a quick look below at some of the most interesting happenings at the 2023 FIFA Women's World Cup and then give you a breakdown of the Spain vs. England World Cup final!
2023 FIFA Women's World Cup – Upsets and Surprises
Major Upsets
The United States entered the 2023 FIFA Women's World Cup as defending champions and betting favorites who were looking to win their third consecutive World Cup. Team USA have a bunch of top players and were expected to once again dominate proceedings in Australia and New Zealand.
It wasn't to be as the United States looked out of sorts the entire tournament and did not play with the confidence you expect from the World Champions. They ended up exiting the tournament in the R16 much to the disappointment of their fans. Their exit meant that a new team would get the opportunity to become World Champions in 2023.
Brazil were supposed to not only make it to the R16 but advance to the semi-finals and push for a shot at the 2023 FIFA World Cup. Their eliminated before the R16 was another major upset at the World Cup as Jamaica pulled of a surprising 0-0 draw to send Brazil home and advance to the R16.
2020 Olympic Champions Canada was keen on proving to the rest of the world that their win at the Olympics was not a fluke. They were in the top 5 teams expected to win the World Cup but they ended up suffering an embarrassing 0-4 defeat to Australia and left without making it to the R16.
Major Surprises
The first major surprise at the 2023 FIFA Women's World Cup was a shooting in Auckland, New Zealand on July 20, just before the World Cup could stance. A gunman ended up opening fire near a World Cup fan based facility and killed 3 people and injured 7.
New Zealand PM said that the World Cup would go on as planned as the shooting did not have any political or religious ties to it. Two weeks later, another shooting took place in Auckland on the same street but they were unrelated.
Team New Zealand were evacuated on 22 July from the Pullman Auckland Hotel & Apartments after a fire broke out. The authorities claim that this was the work on an arsonist and security around Team New Zealand was increased.
The biggest surprises from the football field were how well co-hosts Australia ended up playing. The Matildas got better with every game and then played arguably the game of the tournament in their quarter-final match against France which ended up going into extra-time and then a penalty shootout. The penalty shootout ended up with 10 kicks from each side and the Matildas finally got the better of France to make it to the semi-finals.
The performance of the Matildas has also sparked a massive interest in football among young boys and girls which is a pleasant surprise for football in Australia.
Teams such as Morocco, Jamaica and Columbia all performed well at this year Women's World Cup beating the odds against more experience international sides which made the tournament such an exciting watch for the neutral supporter.
Last Meeting Between Spain and England
These two sides have played each other a total of 11 times and England have the better record. England Women have won 6 out of the 11 games, drawn 3 of them while Spain has only managed to win 2 games. Overall, a total of 27 goals have been scored by both sides during these 11 games. England have scored 16 goals while Spain has ended up scoring 11 goals.
The last time these two sides met was during the quarter-finals of the European Women's Championship which took place on 21 July, 2022. England ended up winning the game with a 2-1 scoreline and will feel pretty confident going into their World Cup final in Sydney, Australia.
2023 FIFA Women's World Cup Final Team Analysis
* Odds have been provided by William Hill and are accurate as of 17/08/2023
Spain
Key Players: Aitana Bonmati, Jenni Hermoso, Alba Redondo and Salma Paralluelo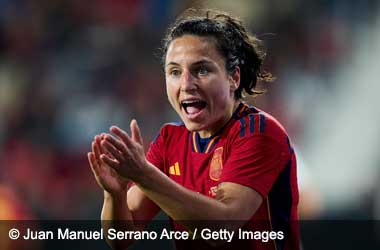 Spain has had such a bumpy road to the 2023 FIFA Women's World Cup final! All you need to do is go back to the last time they played England and lost – which was at the quarter-finals of the European Women's Championship.
Multiple players revolted against head coach Jorge Vilda and protested to Spain's governing body for football RFEF. They complained to RFEF that they were not happy with Vilda and his team selections and training sessions.
They also said it wasn't a conducive atmosphere and called for his resignation.
RFEF decided to back Vilda and told the protesting players that it was outside their powers to determine who the national head coach should be and how he should carry out his responsibilities. As a result of the protests against Vilda, a number of top Spanish football players resigned or were not selected for the 2023 FIFA World Cup.
These issues definitely troubled Spain during the group stage of their World Cup campaign as they ended up losing 0-4 to Japan that saw them finish in second place. They managed to get their act together in the knockout-phase taking out Switzerland 5-1 in the R16.
Spain went on to beat the Dutch in the quarter-finals and pulled of a remarkable win in the semi-finals against Sweden scoring 2 goals in 10 minutes to book a place in the finals! The bookmakers have it very close for both teams but as of this writing, Spain has a slight edge over England as the betting favorites.
Coach Vilda and his players appear to be on the same page entering the final. Aitana Bonmati, Jenni Hermoso and Alba Redondo have all scored 3 goals each during this World Cup and need 2 more goals to get to 5 and make a push for the Golden Boot. Spain will look to play an attacking brand of football and will rely on their stars and leadership from their captain Ivana Andrés to penetrate England's defense.
Odds to win: +160 (8/5)
England
Key Players: Lauren James, Lauren Hemp, Alessia Russo, Ella Toone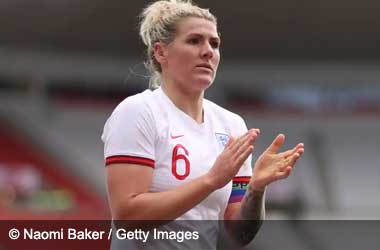 The United States did not play like World Cup champions but England certainly displayed the confidence and skill to let the rest of the world know that they are serious contenders after winning the Euros last year.
The Lionesses have not lost a game during the 2023 FIFA Women's World Cup. Helmed by their stand-in captain Millie Bright, England's World Cup campaign started against Haiti and did not have a great showing even though they won 1-0. They shook their nerves off and played a lot better against Denmark, who are a better team than Haiti. England went on to win 1-0 and then played China in their third group stage game and thrashed them 6-1.
England had their toughest challenge against Nigeria in the R16 and for a moment it looked like their World Cup dreams would have ended. The two teams went into a penalty shootout at 0-0 and England ended up winning on penalties 4-2. They beat Colombia in the quarter-finals 2-1 and then faced a really tough test in the semis when they took on co-hosts Australia.
England did not let the massive crowd support or the pressure of playing a semi-final get to them as they held their nerve and calmly disposed of the Matildas 3-1 to book themselves a place in their first World Cup finals against Spain.
The Lionesses enter as a slight underdog but that will not bother them at all. They will be bolstered by the return of star player Lauren James who missed the quarter and semi finals due to a red card she picked up against Nigeria. England will look to control the game and have the majority of possession as they look to put pressure on Spain and surprise them with controlled passes and sheer aggression.
Odds to win: +163 (13/8)
Our Prediction
The bookmakers are finding it real hard to pick a side and are cutting it down the middle. Our football experts also think that this is going to be a close game as both sides have some fantastic players in their squad.
England are likely to have the crowd support as Aussie fans due the amount of ex-pats in the country despite them besting the Matildas in the semi-finals. England could benefit from the crowd support, especially if they end up scoring first as the pressure will mount on Spain.
One factor that must be taken into the equation is the strategy that both coaches will use. Sarina Wiegman who took over the head coach role for England in Sep 2021 has been brilliant during this tournament and we think that she will have the edge over Spain's Jorge Vilda.
We think that this game is likely to be decided by game strategy, key substitutions and aggression from the start. England have shown against Australia that they don't mind getting physical and risking a few cards to create chances and demoralize the opposition.
Official prediction: We are going to back the England's Women's football team to beat Spain 2-1 and win their first ever FIFA World Cup championship!