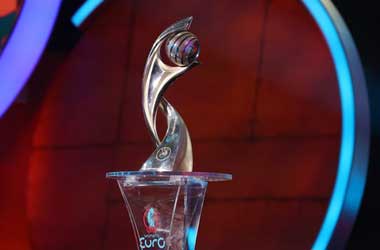 The culmination of what has been a fantastic tournament showcasing women's football comes on Sunday.
Hosts England will head to Wembley, in front of a predominantly English crowd, where they will take on Germany for the Women's Euro 2022 title.
With the male World Cup happening in the winter this time around, the women have taken centre stage and certainly haven't disappointed us.
We've seen some excellent football along the way, in particular from these two, and the final will hopefully be a fitting end to a great month of football.
The England men failed to win their Euro 2020 final at Wembley last summer. Will the women taste the same in front of their expectant fans, or can they bring football home for the nation?
Bet On England vs Germany On Our Best Sportsbooks
* Odds have been provided by 888sport and are accurate as of 29/07/2022
The last Euros meeting
You have to go all the way back to 2009 to find the last time these two met in the European Championships. That was a time when Germany were very strong in women's soccer, while England were on the rise.
It was the Germans who came out on top, winning the game 6-2.
There has been a far more recent meeting between the teams at the beginning of 2022. This was an international friendly in February, with England coming out on top 3-1 winners.
2022 UEFA Women's Euro Final Team Analysis
England
Key Players: Leah Williamson(c), Beth Mead, Milly Bright, Alessia Russo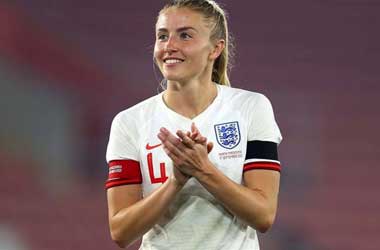 England have taken everything in their stride so far during this tournament. They've been calm under pressure as hosts, other than the odd five or 10-minute spell in each of their last two games.
When they have managed to focus on playing football, though, they have been excellent, especially defensively.
Just one goal has been conceded in their five games so far, much of that down to the defensive organisational skills of Milly Bright, and of course, goalkeeper Mary Earps has been excellent when called upon.
Going forward, many believed Ellen White would be the one to fire England to any success they had, but she's been quiet, and instead, Beth Mead has been the one to shine. She was expected to be an attacking threat, but goals have flowed for Mead, making up for the disappointing tournament White has had.
Look out for Lauren Hemp also, who plays on the opposite wing to Mead, she has been improving with every game and was excellent against Sweden in the semi-finals. England have plenty of attacking options and even subs on the bench who can change a game like the impressive Alessia Russo. This is what has made them so tough to beat in this competition, and it will be interesting to see how Germany try and defend against that because everyone else has struggled.
Odds To Win: 2.45 (29/20)
Germany
Key Players: Alexandra Popp (c)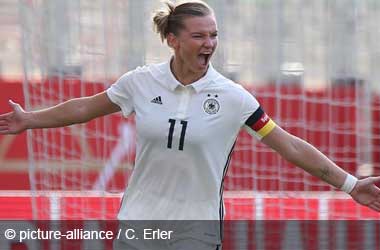 Germany have been busy during the Women's Euro 2022 tournament. They've been busy proving everyone wrong who wrote them off at the start of the tournament. Rule out the Germans if you dare, they've been excellent, despite having plenty of questions to answer before a ball was kicked.
This is the ninth time they have reached the Euro final, a record in women's football, so we shouldn't be surprised by how they have played. However, not too many thought this group of girls could do it. They've looked solid defensively, something they will need to have again on Sunday, given England's attacking threats.
On top of that, we've seen some very clinical finishing. They've created chances in games, but not too many, however, when you have Alex Popp playing how she has been doing, you don't need to create many. She's scored six goals so far and will probably need to add to that if the Germans are to lift this trophy.
It's not all been about attacking. In the semi-final against France, Germany conceded their first goal of the tournament, so like England, they have conceded just once on their way to the final. The Germans comfortably dispatched Spain 2-0 in the group stage, in better fashion than we saw England dispatch of them in the quarter-finals.
Odds To Win: 2.88 (15/8)
Our Prediction
The stage is set for what should be an excellent early evening at Wembley on Sunday. These two deserve to reach the final based on their play so far, and given how they have played, they look a perfect match.
Both have a big attacking presence in form, England have Beth Mead, while Germany have Alex Popp. However, both teams have also shown their defensive capabilities, so those two are not going to have things their own way, and this will be much tougher for them than the other games they've played so far.
Don't be surprised to see plenty of nerves around Wembley, this is a big game for both sides, particularly England, who have really taken the nation by storm and will, of course, have the majority of backing from the Wembley crowd.
It should be noted that in both their quarter-final and semi-final, England have taken a little while to get going, and they need to be wary of that here, as they can't afford to give Germany a chance. Key to their chances will be to get over the first 30 minutes without any silly mistakes. Do that, and the deeper this game goes, the more England are fancied to win.
In terms of depth on the bench, this is where England really stands out, we've seen players such as Alessia Russo come on and make a big difference.
With that in mind, we are going to back a slow start, with England getting better as the game goes along and eventually doing enough to win the game by a narrow margin. Our prediction for the game is a 1-0 England win to send the fans in Wembley wild as the girls deliver a major footballing trophy.
Official Prediction: England to beat Germany 1-0 in the Women's Euro 2022 Final