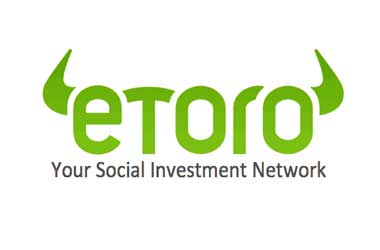 The global financial market has its own fair share of debit and credit cards. However, UK based eToro believes there is enough room in the market for it to launch its own debit card in 2020. The social trading platform has millions of users that will be the ideal target for this product.
According to early reports, users would be able to top it up with their eToro earnings and start spending directly. The plan is to release it in the second quarter of 2020.
The entire debit card project has been under a veil of secrecy for some time now. eToro was forced to reveal that it had plans for a debit card after an anonymous leaker shared a series of e-mails on how the card was supposed to look and operate.
Katie Evans, eToro's PR and communications manager said that the company was not in a positive to release more information on its proposed debit card offering but did say that it would be customized to meet the requirements of its 12 million users spread across 100 countries.
Though the company is still hesitant to release details, the leaks last week showed off some pretty interesting features. The main one is that people with the debit card can schedule regular payments, with the funds coming from the profits from eToro trades. For traders on the eToro platform, this can be a great convenience as monthly bills like electricity and other utilities can then be directly paid for.
eToro
Diversified Offerings
The UK company's sudden move into debit cards seems to be in response to the crowded marketplace in the online trading platform market. eToro has been taking steps to stay competitive as more and more platforms pop up. Earlier this year, the company decided to go commission-free on its stocks and ETF trading.
The rise of commission-free trading has lowered revenues for many operators as they scramble to get the critical mass of traders that will allow them to stay profitable. eToro's approach to diversifying offerings is pretty smart. With competition from FreeTrade and Robinhood, eToro will be facing some thin profit margins if it only focuses on trading.
To protect itself, eToro has been on a round of acquisitions and partnerships to help weather the storm. The company has recently signed a partnership deal with the Ultimate Fighting Championship (UFC) and has become a partner to six Premier League Football clubs. In acquisitions, it bought the crypto portfolio tracker app Delta to help improve its app features.