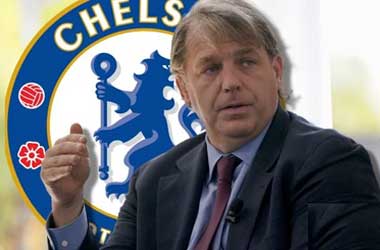 Summary
Premier Leagues gives Consortium headed by Todd Boehly approval
Chelsea F.C will now be acquired by Consortium for £4.25 billion
UK Gov, EU Commission and ex-owner to discuss distribution of funds
The Consortium led by part-owner of the LA Dodgers Todd Boehly was expected to get the nod to acquire Chelsea F.C. The Premier League has now confirmed that the Consortium is now approved to proceed with its Chelsea F.C acquisition for £4.25 billion.
The consortium consists of Hansjorg Wyss, Mark Walter and Clearlake Capital Group, L.P. The consortium submitted the list of owners and directors involved in the same and the Premier League Board carried out its Owners' and Directors' Test (OADT) on page 74 and approved all of the names presented.
Both the Premier League and the UK government have given their approval to the acquisition of Chelsea F.C, it will now provide a sales license to complete the acquisition.
Chelsea F.C will now have to work with the UK government to obtain the sales license and then ensure that the final stages of the £4.25 billion transaction is completed without any issues. Chelsea is currently operating in the UK on a special license which is set to expire at the end of May. There will be a push to get the sales license issued before the end of 31 May.
Chelsea F.C Sale – Distribution Of Funds
The Consortium will have no say on where the £4.25 billion goes because this is not a normal acquisition. In a normal acquisition, the owner will get access to the funds and then decide on how those funds will be utilized.
Russian billionaire Roman Abramovich who owns Chelsea FC will not have that liberty as the UK government has imposed sanctions on him. As a result, the UK government, Abramovich and the European Commission will have to work out an agreement on how the funds from the £4.25 billion sale will be utilized.
There are unconfirmed reports that the UK government is pushing for Abramovich to accept a legally binding guarantee that will result in the £4.25 billion being held in a frozen account. Chelsea F.C owes Abramovich an estimated £1.6 billion which Abramovich said he would give to a newly established charity that will look to help people in Ukraine who have suffered due to the Russian war.