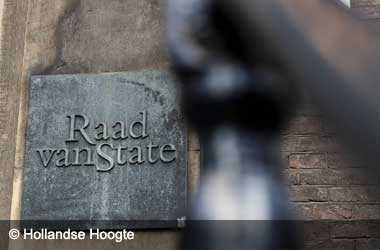 Summary
The Council of State is questioning the reasoning behind the proposed measures
The Council has asked Minister Weerwind to justify the restrictions
The proposals include a ban on broadcast advertisements and sports sponsorships
The Council of State (Raad van State), an advisory body to the Dutch government, has criticized proposals for wide-ranging restrictions on Dutch gambling advertising over the lack of clear explanations as to why the measures must be implemented.
Insufficient Justification for Advertising Ban
The new rules include a ban on "untargeted advertising" whereby gambling firms would no longer be allowed to advertise on television and radio as well as in public areas, whether indoors or outdoors. The ban was originally scheduled to take effect on January 1, 2023, but was delayed. Additionally, sports sponsorships will be prohibited by the end of 2025.
The proposed measures (dutch) have been reviewed by the Council of State which questioned the reasoning provided for the planned restrictions. According to Dr. Alan Littler, Gaming Lawyer at Kalff Katz & Franssen, the Council was not satisfied with the explanations given by Minister for Legal Protection Franc Weerwind and his department.
The Council did not oppose the proposals nor called for a re-think of the ban, but wanted more clarification on the reasons for introducing extensive advertising restrictions, Littler said.
The Council also questioned how the Ministry was able to come up with such proposals when the country's regulated online gambling market has only been operating for around 15 months.
The new rules were put forward after some government officials, including Weerwind, noticed a rapid increase in gambling ads across various channels since the Dutch online gambling market went live back in October 2021.
But the Council of State argues sufficient evidence could not be obtained within such a short period.
Council of State member Bert Bakker, managing partner/owner at consultancy firm Meines Holla & Partners, noted that there is "no clear and unequivocal quantitative evidence" to support the ban and the "resulting curbs on the freedom of expression". The Council assessed Minister Weerwind would need to do more to justify the extensive restrictions.
Dutch Advertising Restrictions will be Delayed Yet Again
Due to the lack of clear explanations to operators and other market parties, the new rules would likely be delayed further until April, according to Bakker.
Advertising has been one of the major issues facing the country's online gambling market, with the Dutch regulator Kansspelautoriteit (KSA) warning operators against bombarding customers and viewers with excessive ads during the World Cup.