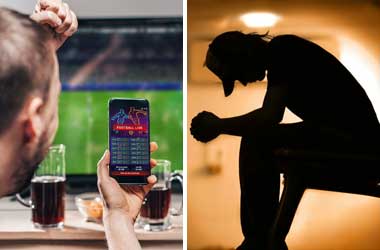 Summary:
The study found that exposure to gambling ads leads people to problem gambling
Young people are more likely to engage in impulsive gambling after seeing betting ads
The majority of Australians support a ban on gambling ads on TV
A new study has found Australian gamblers are more likely to engage in risky gambling when they are exposed to betting advertising, with young people more prone to betting on impulse when they see gambling ads.
Community perception of gambling ads is also generally negative, with most Australians supporting a ban on gambling advertising on TV.
Betting Ads Linked to Risky Gambling
The study, conducted by the Australian Institute of Family Studies, involved a survey of 1,765 Australians. Survey results show that gambling ads directly impact the prevalence of problem gambling as they induce people, especially the young and vulnerable, to start betting, increase their gambling spend, and engage in impulsive gambling.
According to the research, 38% of adult Australians gambled at least weekly, with three in four gambling at least once in the past 12 months, 46% of whom were at risk of gambling-related harm.
Exposure to betting advertising led 21% of Australians to gamble for the first time, with 28% enticed to explore a new form of betting. Furthermore, 29% reported betting on impulse and 33% said they spent more on betting after seeing gambling ads. Gambling advertising had the biggest impact on young people, the study found.
A significant number of Australians believe gambling ads have a negative influence, with the majority of survey participants saying they normalize gambling for children and make sports less family-friendly. Most of the respondents also said gambling ads are too common in Australia.
Most Australians In Favor of Banning Gambling Ads on TV
Apart from examining the links between gambling advertising, risky gambling, and the prevalence of gambling opportunities, the study also measured public opinion on a possible ban on broadcast gambling advertising. More than half (53%) of those surveyed said they support the ban, with 47% and 42% also in favor of prohibiting gambling ads on social media and banning sports sponsorships respectively.
The new study clearly shows that betting advertising leads to gambling harms which in turn results in more serious problems not only for the affected individual but also for their family and the society as a whole, according to Dr. Rebecca Jenkinson who works at the Australian Gambling Research Centre.
Commenting on the report, federal social services minister Amanda Rishworth and federal communications minister Michelle Rowland both said the findings will help inform the government as to the measures that would need to be implemented to address gambling harms.