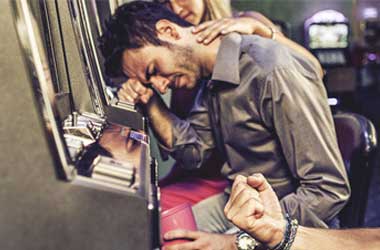 Summary:
There are calls for improved gambling treatment services in Victoria
Addiction experts say the government must focus on reducing the harm caused by pokie machines
The Victorian government had recently announced a series of measures to tackle the issue
Victoria's gambling treatment system has failed to provide adequate support to individuals struggling with addiction, according to gambling addiction experts.
They said state authorities must do more than just adopt a "one-step response" which has been ineffective in tackling gambling addiction.
Safer Gambling Message Counterproductive to Harm Reduction
Addiction experts are pointing towards the impact of pokie machines on Victorians, which they say must be the main focus of the Victorian government rather than "individual responsibility". State residents have been recording increasing losses to pokie machines, with the figure hitting more than $3 billion in the previous financial year, a Victorian parliamentary inquiry has found.
Carol Bennett, CEO of Alliance for Gambling Reform, said the "gamble responsibly" message is no longer working and is proving counterproductive to reducing harm. She argued that pokie machines are harmful products that the government just cannot let go of and are therefore beyond individual responsibility. Stigmatizing language isn't the way to go, she added.
Her views were echoed by Turning Point executive clinical director Dan Lubman who said the government should prioritize implementing safety measures considering that gambling is a risky activity, much like driving.
The Victorian government is set to implement a series of pokie machine reforms to enhance gambling harm prevention and address money laundering. Among the strict measures recently announced by Premier Daniel Andrews and Gaming Minister Melissa Horne include mandatory closing hours, smaller spending limits, slower spin times and carded play.
Victoria's Treatment System Needs to Improve
Lubman, who provided evidence at the parliamentary inquiry, also underlined the need to improve Victoria's gambling support and treatment system to make sure those with addiction issues are accommodated and given the right support.
Around 75% of those seeking help regarding their gambling problems also suffer from mental health issues, yet many of them do not receive enough support.
Lubman said Victoria's one-step approach to gambling treatment isn't helping to address the issue. He said additional levels of support are required to cater to individuals with complex needs. According to Lubman, this particular approach is currently adopted in the treatment systems for certain illnesses like diabetes, heart disease, and depression, and it can also be applied when dealing with gambling addiction.
Turning Point manager Rick Loos added that better referral systems must be established so that people can continue with their treatment and not go back to their old ways.