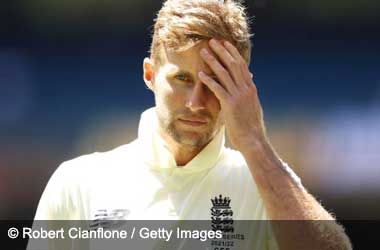 Summary
England take on Australia at the SCG in New Year's test
England are already 3-0 down in the 5 match series
Joe Root could lose captaincy if England loses
England will take on Australia in the fourth Ashes test at the Sydney Cricket Ground. This is the traditional New Year's test match and the first test for both countries. The game starts on Jan 5 and will finish on Jan 9.
Must Win Game For England
England have already lost their Ashes and Australia outplayed England in the first three tests to take a 3-0 lead and secure the Ashes. England will definitely be disheartened by their series loss but they will be really disappointed at the way they have lost.
England did not put up any kind of fight in all three tests and fans from both sides have been upset as no one wants to watch a one sided test series.
England is looking to get off to a better start in test cricket in 2022 and is now playing for pride. A 3-2 scoreline will look at lot better than a 5-0 series whitewash. The SCG test is expected to produce a result, even though play might get interrupted due to bad weather.
Australia are not going to ease up on the pressure as new captain Pat Cummins who took over from Tim Paine is determined to win his first Ashes series down under with an impressive 5-0 scoreline.
Joe Root Could Lose Captaincy
While Cummins has had a great start to his captaincy, Joe Root has struggled and is under a lot of pressure back home to resign. The Ashes is usually a make or break series for captains in both sides, especially when you suffer a 5-0 series whitewash. Joe Root is England's best batter and for now, he needs to forget about the captaincy debate and focus on scoring runs for his side.
This is going to be difficult as Root as the English media is cutting into Root back home and the Australians are also not easing up. If Root cannot win the fourth test for England, he is definitely one foot out of the door when it comes to the captaincy part. English fans won't mind if England lose again but they will want the Poms to put up a better fight at the SCG!