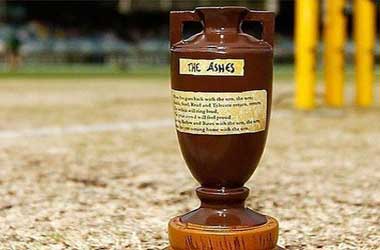 For a while, it looked as though there wouldn't be any kind of the Ashes 2021 test series. After the cancellations and postponements of multiple sporting events across the past few years, the 2021 Ashes seemed to be in jeopardy. Players from England needed lots of information regarding Covid-19 precautions and quarantine bubbles before committing themselves to the tour.
However, barring any alterations to the situation in Australia, this special event will go ahead between December 8th 2021 and January 18th 2022. Going into this series, Australia is the defending holder, having emerged the winner in 2017/2018 with the 2019 Ashes ending in a draw. Australia will be hoping to take advantage of the home ground and retain the urn after the 2019 series that took place in England.
This preview will not only provide you with the latest odds and expert predictions about the Ashes 2021 but also recommend some of the top sportsbooks that you can sign up with and place bets on this event.
Best Places To Bet On The Ashes 2021-22
If you want to enjoy the best offers and take advantage of competitive odds, then these sportsbooks are worth checking out. Go through the list and choose your favourite one.
Schedule
The Men's Ashes series is unique as it involves five test matches, and the winner of the tournament must win three test games. If the Ashes end in a tie, the current holder keeps the urn.
These are the major things that make the Men's Ashes unique from the Women's Ashes, T20s, and ODIs. Here is the schedule:
December 8 – 12th 2021: First Test, The Gabba, Brisbane
December 16 – 20th 2021: Second Test, Adelaide Oval, Adelaide
December 26 – 30th 2021: Third Test, Melbourne Cricket Ground, Melbourne
January 5 – 9th 2022: Fourth Test, Sydney Cricket Ground, Sydney
January 14 – 18th 2022: Fifth Test, Perth Stadium, Perth
The Ashes Team Analysis
* Odds have been provided by William Hill and are accurate as of 15/11/2021
Australia
Odds to win outright: 1/3
Currently, Australia holds the urn after the tied series in England two years back. It will be going into the next series as the favourites to retain it. Home advantage is another massive plus as England will also play without Barmy Army, who will not manage to travel to Australia due to Covid-19 travel restrictions. Marcus Stoinis will be available in Australia's line-up after a hamstring injury that had this player side-lined throughout the IPL 2021 2nd leg.
Australia has been impressive in the last 15 to 20 T20 games which includes most recently picking up the ICC T20 World Cup in Dubai. Most notably, the Australian team will see the return of Steve Smith and Aaron Finch following an elbow and a knee injury, respectively. Also, other star players like Pat Cummins and David Warner will be able to play after taking their respective breaks during the Bangladesh and Caribbean series at the start of 2021.
Player to watch: Steve Smith
Throughout this year, Steve Smith has proven to be tremendous.
He has been the best short-form closer in almost all games with the ability to save the innings in the centre order.
Currently, this one-time T20 captain has a high score of 90 and a batting average of 30 against England.
Steve Smith knows how to handle the game under pressure, meaning he will be important to the late-innings if the need arises.
England
Odds to win outright: 4/1
It shouldn't be all gloom and doom for the chances of England to emerge the winners of the Ashes 2021 tournament. Many fans and experts have criticised the fixture overload of England, but the best part is that it has already provided its players with much-needed experience for the next Ashes series. At some point, it seemed as if the squad of England would be more rugged than it's currently.
However, after deciding to proceed with the tour, there were lots of encouragements to be taken from the fact that any player who was able and fit to take part in the series was picked in the squad. Stuart Broad and James Anderson will be up for the challenge since this will be the last opportunity for them to win an Ashes title in Australia.
If these two players remain on top of their form and injury-free, they could have a massive impact on any England's victory. This isn't a fearsome Australian team of the past years either. So England will be looking forward to pulling a surprise.
Player to watch: Dawin Johannes Malan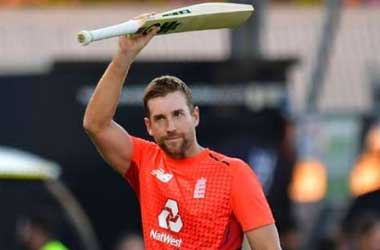 We could not end this preview without mentioning Dawin Johannes Malan, the ICC top-ranking T20 batsman.
He has had an excellent year, with 246 runs from only 11 matches.
Also, Dawin Malan has an average of 37 against Australia with 189 runs from only 5 games.
Our Prediction
Australia has not been on top of its form this year. In all the games that it has played in 2021, it has only won four of them. The team has suffered unexpected defeats, including the one for Bangladesh in its last T20 series. On the other hand, England has fared well in 2021, winning 7 games from 11 matches.
England has won 5 of 6 games that included some clean sweeps. England's excellent performances have come despite the team changing its line-up as a result of players taking personal time and sustaining injuries. Based on form, an Australia vs England bettor would be looking closely at England.
However, you should keep in mind that since 2005, Australia has managed to take home more trophies. In the last 5 matches against Australia, England has significantly closed the gap by winning three times. From our expert point of view, England is our favourite to win the Ashes 2021.
The team has had the best performances in 2021 despite not having some of its key players. Pick one of the recommended sites on this page, sign up and be ready to place your wager starting from December 8th 2021.
Verdict: England to win the Ashes 2021: 4/1 to draw series: 15/2