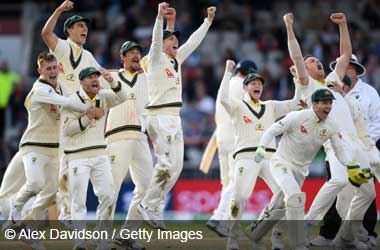 Australian captain Tim Paine was under a lot of pressure after botching up the third test match in the Ashes series and losing a match that they should have won.
With the 5 match series tied at 1-1 going into the fourth test at Manchester, it was pretty much a must win game for both sides.
Australia pulled off a remarkable win on the fifth and final day as they were relentless in their quest to get 10 wickets and win.
The Aussies did exactly that much to the dismay of a packed stadium of English fans and ended up winning by 185 runs to secure the Ashes.
Australia are now 2-1 up in the series and even if England go on to win the fifth test and draw the series, they cannot win the Ashes since Australia won the last Ashes series and all they had to do was draw this series to retain it.
Sky News Australia
Australia by all means should have won the third test but a brilliant fightback by Ben Stokes denied them that victory. The Aussies were also without their best batsman in the third test as Steve Smith was rested as a precaution after suffering a concussion in the second test.
Smith showed that his 12 month absence from the game has only made him hungry to score even more runs. The former captain made a brilliant double century (211) in the first test holding the innings together and helping Australia reach 497.
When Australia were reeling at 4-44 in the second innings, Smith once again proved to be the difference as he made 82 and prevent a batting collapse. The Aussies set England a target of 383 to chase towards the end of the fourth day and it proved to be too much for England in the end.
The Australian fast bowlers delivered this time around as all of them were amongst the wickets. Pat Cummins must get special credit as he bowled his heart out and picked up 4 crucial wickets in the first innings to compliment his 3 wickets in the first innings.
Australia Looking For Series Win
Tim Paine wants Australia to finish strong and win the fifth test to complete a comprehensive 3-1 series victory of the Cricket World Cup Champions who were favourites going into the series. The fifth and final test will start on 12 September and Australia are the favourites with the sportsbooks.