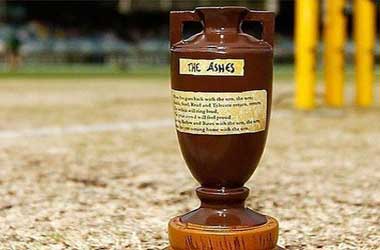 There is barely one week that separates us from the 71st instalment of long-awaited Ashes Series between English and Australian cricket teams.
This year, the series move to the scene of 2019 ICC World Cup England, meaning 2019 summer will provide the English cricket fans with almost 4 months of cricket action.
The historic clash of two cricket titans that date back to 1882 will step out of the tradition this year and begin later than usual, because of the 2019 Cricket World Cup, which took place in England and Wales.
Meaning that unlike previous Ashes, the 2019 series will begin on August 1st and last up to September 16th.
Despite starting later than any other Series in history, the 2019 Ashes promise to be just as exciting as any other, or maybe even more so, as it will allow England to reclaim the Ashes which would be a nice cherry on top of their first-ever World Cup title.
Best Places To Bet On The Ashes 2019
It's also worth noting the Ashes will be the first Test matches of the inaugural 2019–21 ICC World Test Championship, which was approved nearly a decade ago by ICC, but never saw the light of the day until now.
The 2019 Ashes series will just like in last 21 years be played in 5 Test matches, which will take place on 5 different stadiums. The opening Test will take place at Edgbaston, followed by a trip to the Lord's for the 2nd Test, Headingley for the 3rd and Old Trafford for the 4th. The last and final test of the series is set to take place at The Oval, which was the first ground in England to host an international Test cricket back in 1880.
Schedule
August 1st-5th: 1st Test; Edgbaston, Birmingham
August 14th-18th: 2nd Test; Lord's, London
August 22nd-26th: 3rd Test; Headingley, Leeds
September 4th-8th: 4th Test; Old Trafford, Manchester
September 12th-16th: 5th Test; The Oval, London
Unlike the Women's Ashes, which are played in Test matches, ODIs and T20s, Men's Ashes are played in 5 Test matches and won by the team which wins 3 Test matches. If, however, the Ashes end in a draw, the current holder of the Ashes gets to keep the urn as if they would have won the series.
England
Odds to win outright: 5/6
What a year it has been for the English cricket team, who have not only won their first-ever World Cup title in the history… they did it on the home soil in front of their own fans, friends and family! There is arguably no greater achievement than that, and while the enthusiasm following their first-ever World title is still there, the English cricketers need to remain focused as there is another important task they have got at hands. And that is to defeat their arch-rivals and reclaim the Ashes.
As the reigning World Champions and the hosts of 2019 Ashes, the spotlight is on England to reach the expectations, which are no lower than winning the Ashes. As it stands now, England has one of the most fearsome squads in the world, which they showcased several times before. While the team is overall very strong, their biggest strength comes from their batting, which was exceptional in the World Cup.
But is having a strong team enough to defeat Australia? We have to keep in mind, England lost against Australia in the warm-up match and in the group stage. Then there is also the fact Australia were severely weakened due to injuries, which won't be the case this time out, at least not to such an extent.
Player to watch: Sam Curran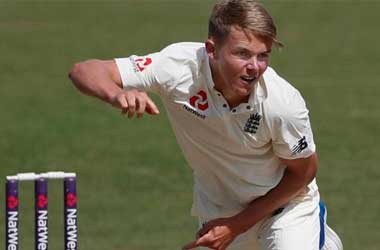 While there are players who struggle to prove their worth, the 21-year-old Sam Curran has already done it several times before.
Last time when England played a Test against Australia, Sam Curran impressed with 6 wickets for 95 runs, which is only a tip of the iceberg of his achievements, and something he will look to repeat in August-September.
During an interview, he stated he is eager to perform up to par and find a way to defeat the Australian team at the Ashes, which is something he looks forward. Should he produce anything similar to what we are used to seeing from him, Australia will surely not ignore the 2018 breakout star.
Australia
Odds to win outright: 8/5
Ranked 5th in the Men's Test Team Rankings by ICC, Australia exited the World Cup following a painful semi-finals defeat against England, who prevented the Aussies from winning their 5th World Cup title and 2nd in a row. It's fair to say the Australian team will seek revenge in the upcoming Ashes, which might be easier said than done, considering they have not won the Ashes on English soil since 2001, when led by Steve Waugh, they decimated England with a 4-1 series win.
However, a few concerns are surrounding the Australian team ahead of Ashes, namely the Usman Khawaja's hamstring injury. Recent reports suggest the team is optimistic about their star player being fit at the start of August, however, until an official report is known, his fitness level remains a mystery.
Should Usman Khawaja be fit and ready, Australia will still need to fine-tune their strategy a bit if they wish to defeat England. An aggressive start will most likely be their best bet, which proved to be beneficial in their win against England in the group stage of the World Cup. Just like the legendary Shane Warne said, Australia needs to make England fear them, which could give them the much-needed advantage to keep the Ashes.
Player to watch: Alex Carey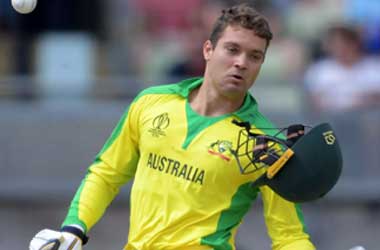 When it comes to the question of which players is better Alex Carey or Tim Paine, the answer seems rather obvious on the surface. It's the team captain Paine.
However, his numbers are nowhere near as good as expected. That's when Alex Carey comes into the question, who impressed at the World Cup with 375 runs at 60.50.
While we need to acknowledge that white ball runs do not always translate to Test cricket, they should consider playing Alex Carey in test matches as he does have the potential to be good. However, should Alex Carey get himself in the starting lineup, that would mean Paine will need to be dropped, the problem is Paine is the captain.
Will Alex Carey be given a chance in August is yet to be seen, however, should we see him in the starting lineup, he will surely be under the spotlight.
Our Prediction
It's been 18 long years since Australia lifted the Ashes urn on English soil, however, a lot has changed since then, namely the fact that England got much better and that Australia lost the main man of the 2001 Ashes, Shane Warne to retirement. Still, some people believe history can and will repeat itself, which is fair to say, considering how close and exciting the Ashes can get.
Historically, it's Australia who are a better side when it comes to Ashes, however, not by much. Since the inaugural Ashes in December 1882, Australia have won 33 series, whereas England is one short with 32 to their name. It's also worth noting 5 out of 70 series have ended in a draw, but one not since 1972. While we talk about history, England have only lost two test series at home in the last decade. In 2012 they fell against South Africa, followed by a defeat against Sri Lanka in 2014.
Looking at how dominant the English team is at home, it becomes obvious they will enjoy a high level of home ground advantage, which we expect will be the decisive factor that will separate the two teams, who on the paper look fairly equally matched. Yes, Australia have won twice against England in the last 3 fixtures, but it was England who defeated Australia when it mattered. Having proven they can defeat Australia in a high-pressure situation, England are my favourites to win the Ashes and reclaim the urn. They have got an exceptionally strong team, home ground advantage, and let's not forget the momentum following their 1st World Cup title.
Verdict: England to win the Ashes 5/6…..To Draw Series: 6/1
Latest odds provided by William Hill