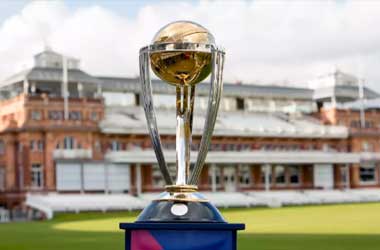 The 2019 ICC World Cup is only weeks away and set to create a version far different than that of the 2015 World Cup. This year will see only ten teams competing compared to the fourteen at the last World Cup. All teams will play against each other once during the group stage, and only the four will advance to the semifinals.
The team finishing at the top of the group stage with play the team placing in fourth in the semifinals, and the third place team will play against the second place team. Each winner in the semifinals will then advance to the final. This format is designed to ensure each participating team will play the same opponents to achieve a fair process in determining which the best teams are after the group stage.
The intensity of what is to come this year will be magnified by the reduction in the number of participating teams. It promises to deliver drama and of course, for one team, glory. Who will win is anybody's guess, but predictions are favouring India, Australia, South Africa and England.
Top Sports Betting Websites For The Cricket World Cup
2019 Cricket World Cup 2019 Team Analysis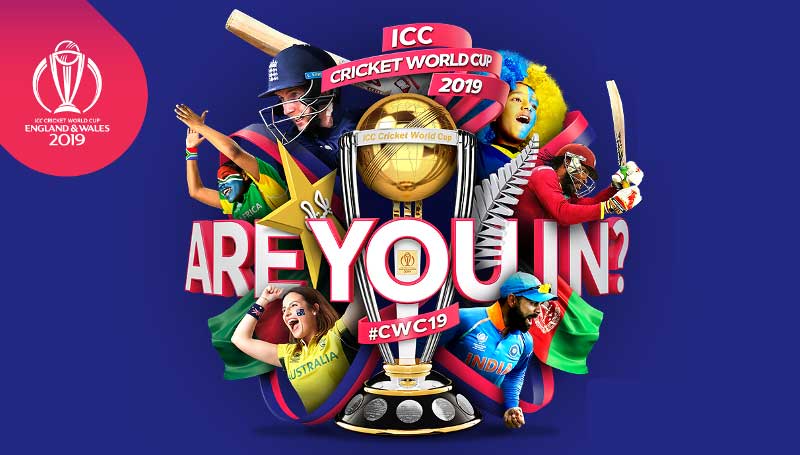 There has been a lot of re-shuffling in the order of world cricket since the 2015 ICC World Cup. Australia is no longer the unbeatable powerhouse it once was while England has transformed itself from playing an outdated style of cricket to leading the charge into the new era.
South Africa and New Zealand continue to produce quality players which should keep them in contention while Pakistan can never be counted out as it showed in the Champions Trophy.
How do the teams stack up?
India (Ranked 1)
2018 Result: Semi-finalists
Players to watch: Rohit Sharma, Virat Kohli (c), Shikhar Dhawan and Jasprit Bumrah
Odds to win: 4.00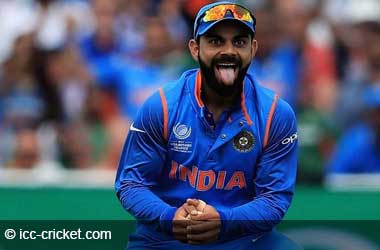 India is a team that is considered most likely to win this year and are the one that England has to worry most about.
After making it to the semifinals last year, they are ranked no. 2 going into this year's tournament. India has always been a force to reckon with and with its current roster, it is one of the strongest it has complied in recent years.
India, just like England, has only suffered a single ODI series defeat since 2017 after losing to Pakistan, it generated changes that have resulted in what we feel is a stronger team with solid batting and while bowling was an issue in the past.
The current roster of bankable bowlers includes Yuzvendra Chahal, Kuldeep Yadav, Hardik Pandya, Bhuvaneshwar Kumar and Jasprit Bumrah.
Adding to that is two of the world's best batsmen, Rohit Sharma and Virat Kohli and that makes India the one to beat.
Prediction: Winner
Australia (Ranked 4th)
2018 Result: Winner
Players to watch: Mitchell Starc, Aaron Finch (c), David Warner and Steve Smith
Odds to win: 6.00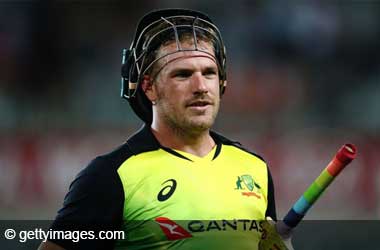 Australia, as defending champions, is still a top contender for this year's World Cup. They have won eight World Cup titles with the first coming in 1987, 1999, 2003, 2007, 2015 and had appearances in the finals in 1975 and 1986.
Australia's key players all seem to thrive while under pressure, and they will need to do exactly that if they hope to make the finals this year. David Warner and Steve Smith have returned after being suspended for tampering with the ball but that by no mean is expected to see either paying anything other than top-quality cricket, especially now both will remain fresh now they both are permitted to play in T20 leagues.
Also helping strengthen the Australian team is a slew of top-rated batsman including Travis Head, Darcy Short, Shaun Marsh and Aaron Finch as well as all-rounders such as Marcus Stoinis and Glen Maxwell. Expect to see Australia to make the semifinals.
Prediction: Semi finalists
South Africa (Ranked 3rd)
2018 Result: Semi finalists
Players to watch: Kagiso Rabada, Aiden Markram, Imran Tahir and Faf du Plessis (c)
Odds to win: 7.50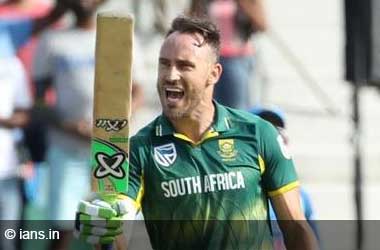 South Africa is another top contender who has the potential to make the finals. They made it to the semifinals last year and continue to be top contenders, even though they have yet ever to win a Cricket World Cup.
They had their best chance to win in 1992 but were cut down by the rain and failed in 1996 after watching the tie being awarded to Australia.
The buzz for South Africa is high going into this year's World Cup due to its roster including a skilled selection of batters that includes Aiden Markram, David Miller, Quinton de Kock, Hashim Amla and JP Duminy.
Each of these are experienced and highly talented and have been successful around the world. Add in all-rounders Andile Phehlukwayo and Chris Morris, with the talent pool looks even brighter making them high on the list to make the semifinals.
Prediction: Semi-finalist
England (Ranked 5th)
2018 Result: Knocked out in group stage
Players to watch: Jos Buttler, Ben Stokes and Adil Rashid
Odds to win: 3.60
As usual, the pressure on England to win is high, especially after exiting the 2015 World Cup in a truly humiliating fashion after losing to Bangladesh.
England has become an aggressive batting team with the addition of Eoin Morgan, and no other team is as consistent, and that makes them a serious threat to India, whom they have only lost once too.
England has had victories in the West Indies, UAE, New Zealand and Australia and all who have faced it has spoken of the shock at the quality of their batting.
A few notable players to watch include Jos Buttler, Ben Stokes, Eoin Morgan (c) and Joe Root. Also joining the roster as batters is Alex Hales and Jason Roy as well as bowler Adil Rashid. Together, they will be a force to reckon with.
Prediction: Semi-finalists
New Zealand (Ranked 2nd)
2018 Result: Second place
Players to watch: Martin Guptill, Colin Munro and Kane Williamson (c)
Odds to win: 9.00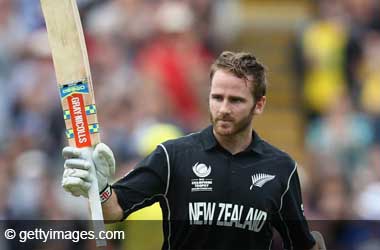 New Zealand's odds have never been great when it comes to the World Cup and this year is no exception. While they always seem to be around and even made it to the 2015 final, they drop the proverbial time and time again.
The question of whether this could be a breakout year is doubtful. They do have some solid players in their arsenal including Martin Guptill, who scored a double century and one of the more feared batsmen, Colin Munro, but is it enough?
Their best bet is Kane Williamson when it comes to batting as he is known for scoring, and they together give New Zealand's its best chance.
Adding to that Tim Southee, Corey Anderson and Colin de Grandhomme are capable bowlers and batsmen but do not expect New Zealand to advance to the finals.
Prediction: 5th
Pakistan (Ranked 7th)
2018 Result: Quarter finalists
Players to watch: Hasan Ali, Babar Azam, Shaheen Shah Afridi and Fakhar Zaman
Odds to win: 10.00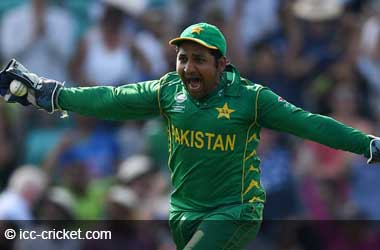 Pakistan, who won the World Cup in 1992 against rival India has, in the past, defied the odds of those who felt they had little chance of winning and writing them off is never wise.
However, their odds are not looking good this year, in part due to the new format and its expected that it will be a test for Pakistan as they will have to step up their game and not play as they often do starting slowly and picking pace as the matches progress.
The one side that will prove to be a challenge will be its batting, as it does not bring anyone notable to the table other than Babar Azam. While Fakhar Zaman may have scored a double hundred in a match against Zimbabwe, he has done little since.
The main batting players for Pakistan will be Imam ul Haq, Shoaib Malik, Sarfraz Ahmed (c) and Mohammad Hafeez. As for bowlers, Hasan Ali, Faheem Ashraf, Shaheen Shah Afridi, Mohammad Amir and Junaid Khan will be their strongest options.
Prediction: 6th
West Indies (Ranked 8th)
2018 Result: Quarter finalists
Players to watch: Chris Gayle, Shimron Hetmyer and Evin Lewis
Odds to win: 21.00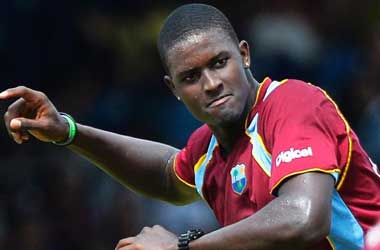 The West Indies nearly missed qualifying for this year's World Cup after some less than acceptable umpiring that could have seen them go into an undeniable spiral. There are those that feel the West Indies are already there and rely on its usual contingent of returning players to give them hope.
They have added some younger players to the roster that is drawing some attention, on the forefront, they do not look that bad. It is expected that Chris Gayle will join the West Indies and he is a very capable player and if he plays well, it could increase their chances, but that remains to be seen.
Joining Gayle is Evin Lewis, and the two make a formable combination that other teams should pay attention to, even though Lewis has not been in his best form of late. Their top bowlers include Ashley Nurse, Obed McCoy, Kemar Roach, Devendra Bishoo and Oshane Thomas and a few usual players will join the list such as Jason Holder (c), Darren Bravo, Shimron Hetmyer and Shai Hope. The short end of the stick, do not expect to go beyond the group stage.
Prediction: 7th
Bangladesh (Ranked 9th)
2018 Result: Quarter finalists
Players to watch: Tamim Iqbal, Shakib Al Hasan (c), Mushfiqur Rahim
Odds to win: 51.00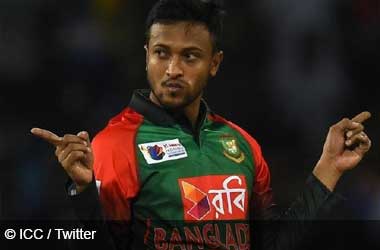 Bangladesh has made some big leaps forward and is ranked above the West Indies and Afghanistan going into the World Cup this year.
While the improvements are welcome news to fans, it is doubtful it will be enough to see them move beyond eighth place. Bangladesh's best performance in an ODI series came in 2015 when it succeeded in beating South Africa, Pakistan and India and it seems the new format is favourable for Bangladesh.
The reality is however that the team is still in its development stage and that was evident in its losses to Zimbabwe, Afghanistan, Ireland and Scotland.
They seem to suffer from an inability to play at a high level and advance to a higher level. While that may be, they do have some solid players in the likes of Mushfiqur Rahim, Shakib Al Hasan, Imrul Kayes and Tamim Iqbal. As for bowling, their best hopes are in Mehidy Hasan and Shakib Al Hasan. Ultimately, do not expect great results.
Prediction: 8th
Sri Lanka (Ranked 6th)
2018 Result: Quarter finalist
Players to watch: Angelo Matthews, Kusal Mendis and Lasith Malinga
Odds to win: 26.00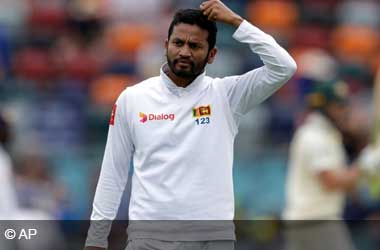 Sri Lanka drop on the world stage has been staggering with the country going from one of the greats to one that is near irrelevant, all inside of just a few years.
Their best players all have gone onto retirement and trying to fill those shoes has been a challenge, and one that saw the team firing Angelo Mathews as team captain, and the constant turnover of captains curently Dimuth Karunaratne leave their best player, Lasith Malinga without much backup.
There are however some worthy of watching out for such as Angelo Matthews, Akila Dananjaya, Kusal Mendis, Lasith Malinga and Upul Tharanga.
As for bowlers, that is one of the biggest concerns as about the only ones worthy of this completion is Nuwan Pradeep, Suranga Lakmal and Lasith Malinga but it is doubtful it will be enough. Expectations are Sri Lanka will go out early.
Prediction: 9th
Afghanistan (Ranked 12th)
2018 Result: Knocked out in group
Players to watch: Mohamad Nabi, Rashid Khan, Mohamad Shahzad and Mujeeb Ur Rahman
Odds to win: 51.00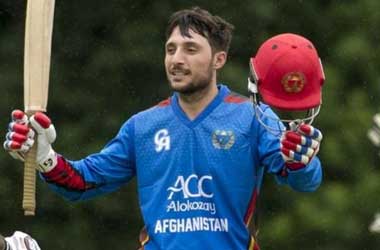 Few have any real expectations that Afghanistan will go beyond the group stage, even though they survived the qualifiers to become part of the ten participating teams for this year's World Cup.
That in itself that is succeeded is a testament to the strides it has made recently and considering the political upheaval in the country that speaks volumes.
There best weapons are the multiple players on the team that currently play in England and are adept at what to expect in the tournament. They have proven themselves to be able to stand their ground defeating both Pakistan and Bangladesh and Pakistan.
As for top players, watch for Rashid Khan, a hot 20 year old who has proven himself a successful cricketer. Another few worthy of mention is Rahmat Shah (c), Mujeeb Ur Rahman, Mohammad Nabi and Mohammad Shahzad. Expectations are Afghanistan will be one of the first out.
Prediction: 10th