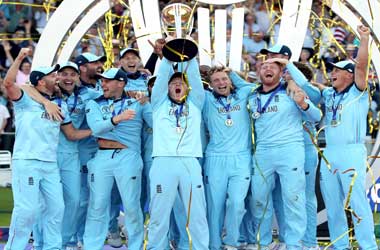 If you are a cricket fan and did not get to watch the 2019 World Cup final between England and New Zealand, you missed watching the best ODI match in the history of the game.
That's not an exaggeration by any stretch of the imagination as the final at Lord's had fans at the ground and those watching around the world by television at the edge of their seats biting their nails till the very last ball!
The Kiwis batted first and played a gritting innings on a pitch that offered assistance to the bowlers.
New Zealand set England a par score of 241 which England would have chased with ease had it been a regular ODI game between the two sides.
However, the pressure of playing at home at a World Cup final with the chance to create history and win their first World Cup got to them and they lost a flurry of wickets at the top. The Kiwis let the game slip away from them as they allowed Ben Stokes and the dangerous Jos Butler to put together a 100 run partnership and take England ever so close to a victory.
ESPN UK
Some drama during the last few overs saw the momentum swing between both sides until fate played a cruel twist in New Zealand's quest for victory. Martin Guptill throw to run out Ben Stokes resulted in the ball deflecting of his bat by accident and running to the boundary for four. This resulted in England gaining crucial 6 runs which helped them tie the game and force it into a super over.
Super Over Also Results In Draw
Stokes and Butler took on the challenge of the super over and for once Trent Boult failed to deliver. He conceded 15 runs which meant that the Kiwis had to get 16 in order to win their first World Cup. The umpires made it clear to both teams that if New Zealand were to tie the super over; the win would go to England on the fact that they had hit more boundaries during their 50 overs.
As fate would have it, New Zealand fell short by one run as Martin Guptill was run out on the last ball to tie the scores yet again and give England the title of being World Cup champions for the first time!