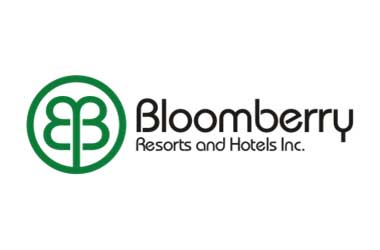 The gambling industry in South Korean is growing at a fast pace as South Korean gambling establishments want to capitalize on the influx of Chinese tourism and VIP gamblers from Macau. VIP and high stake gamblers from north China are making a number of trips across the border to gambling at South Korean casinos.
The South Korean gambling industry is much more relaxed when compared to Mainland China and is currently promoting and encouraging Chinese nationals to visit their casinos.
Bloomberry Resorts Corp based out of the Philippines has recognized the market potential in South Korea and has made the decision to expand its operations and move into international territory for the first time.
Bloomberry Resorts Corp recently announced that was in talks with a South Korean operator to purchase an island along with a casino operator that would enable the company to quickly setup a casino and capitalize on the South Korean gambling industry. Solaire Korea Co Ltd, a subsidiary of Bloomberry Resorts Corp has entered into an agreement to purchase a 92% stake in Golden & Luxury Co Ltd, a company that owns and manages the T.H.E. Hotel & Vegas Casino in Jeju Island in South Korea.
Solaire Korea Co Ltd also entered into an agreement to purchase Silmi Island which comes under the Incheon Free Economic Zone west of Seoul. This is the second island purchased by Bloomberry and covers a total of 20.96 hectares. The company will develop this island and turn it into a tourism and leisure destination that has some of the best entertainment and gambling facilities. While the deals have been signed by both parties, they are still subject to government regulations and approvals.
Bloomberry Resorts Corp did not wish to disclose the amount it paid to purchase the island and casino. In a statement, Bloomberry Chairman Enrique Razon said
We are now slightly shifting our focus to other destinations. Although this will happen in the next few years, it is good business to start prospecting, and Korea is a likely choice because of its positive investment climate
Bloomberry currently owns and operates an integrated casino-resort along Manila Bay that is estimated to be around $1.2 billion. The company believes that its new expansion strategy in South Korean will offer long term benefits as it looks to promote and build its brand amongst Chinese, Korean and Japanese gamblers.