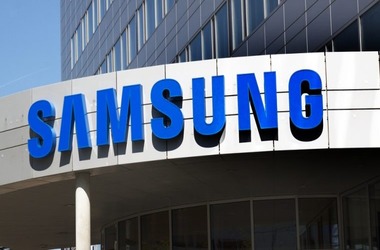 Residents of several Baltic States will be able to purchase Samsung products by paying in cryptocurrencies, according to reports emerging from the region. The announcement was made by the Lithuanian branch of Samsung. Therefore, cryptocurrency investors will not have any need to convert their digital holdings into fiat money for the purchase of Samsung smartphones, laptops, tablets, television sets, etc. The payment made by a purchaser will be processed by CopPay, a popular cryptocurrency payment platform in the Baltic region.
The South Korean consumer products giant will be accepting cryptocurrency as payment from residents of Tallinn (Estonia), Riga (Latvia), Vilnius and Kaunas (Lithuania). Samsung will be accepting payments in the form of Bitcoin (BTC), Ethereum (ETH), Litecoin (LTC), Ripple (XRP), NEM (XEM), Dash (DASH), and Steem.
In Vilnius, the capital of Lithuania, three Samsung shops will accept crypto payments. Likewise, there is one shop each in Riga and Tallinn, which will accept cryptocurrencies for Samsung products. Notably, several merchants in Portugal use CopPay platform. So, they will be able to pay in cryptocurrency as well. Samsung has also announced that it will start accepting cryptocurrencies on its online stores.
Regarding Samsung's decision to accept cryptocurrencies, CopPay said
"There is a growing trend toward business digitalisation and allowing customers to pay for goods and services in cryptocurrency, whether at global retailers or local restaurants."
Samsung is a well-known player in the cryptocurrency field. The company's earnings report, published in January, revealed that it is entering into the production of crypto mining chips. Furthermore, in its earnings report, Samsung had stated that the rising demand for mining chips will boost its earnings. In April, Samsung reported a 58% y-o-y increase in 1Q18 operating profits, mainly driven by a demand for cryptocurrency mining chips.
Samsung, which has well understood the benefits of blockchain technology, is already using the distributed ledger technology to manage its global supply chain. The company is expected to save at least 20% in shipping costs with the use of blockchain technology. Samsung ships tens of billions of dollars' worth goods every year.
The announcement has come at a time when Bitcoin is trading near its five week high of about $7,400. The adoption of cryptocurrencis is expected to increase further with Samsung's decision to accept cryptocurrencies as payment.
However, not everybody thinks that the crypto winter is over. Arthur Hayes, co-founder and co-CEO of BitMEX believes the worst is yet to come.
"I think the current rally will top out close to but not greater than $10,000. Then we will fall and test $5,000. If that holds then we can rally to $50,000 by year end."
While small business owners believe that cryptocurrency adoption will happen in another two years, eToro and Imperial College London have published a new report stating that cryptocurrencies adoption will happen in the coming decade.