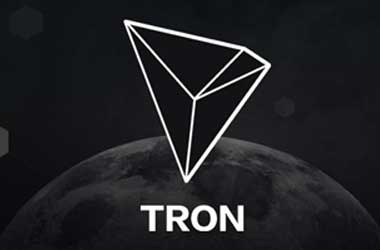 According to Tron (TRX) Independence (a word coined to symbolize migration from Ethereum network to its own mainnet) schedule, in order to create genesis blocks, Genesis Boot Node (GBN) will begin to initialize network parameter today. Once more that two-third of the 27 GRs (Genesis Representatives) reach a consensus, Tron mainnet will go live. This will mark the beginning of the super representative elections. The elections are expected to begin tomorrow. The representative who get highest number of votes become the SR. The SRs will receive block rewards for lending a helping hand in governing the Tron network.
The SRs need to get re-elected for keeping their positions. To get votes from the Tron community, they need to spend a portion of their earnings for the development of Tron ecosystem. Team Tronics, on its part, is planning to give back at least 70% of their TRX earnings to the community. This will be done by establishing an online education center for learning about Tron and the underlying blockchain. The education center, named Tronix, is open for all the members of Tron community and will begin enrollment in fall 2018.
Initially, Tron will make use of an existing online educational platform for offering its blockchain course. Later on, Team Tronics will build its own platform for offering its course.
Earn while you learn
As mentioned in the previous para, all Tron members are eligible to enroll for the online courses, participate in quiz programs, and try other challenges. Upon completion of a course a certain number of TRX tokens will be offered as a reward. The number of tokens offered as reward depends on the complexity of the subject.
As of now, three levels of complexity are offered. They are:
"A university should be a place of Light,of Liberty,and of Learning"
Decentralised education for the new decentralised world

Tronics University, Enrolment opens fall 2018#EarnToLearnhttps://t.co/bUWhRzVfP6@justinsuntron @Tronfoundation @team_tronics #TRONSR #TRON #TRONICS pic.twitter.com/YCvZz52J1u

— Team Tronics (@team_tronics) June 24, 2018
All those enroll must begin with 'Novice' level. After clearing the 'Novice' level, they can advance to the next level. The blog post of Team Tronics states
"Challenges and quizzes are a single class with multiple questions, Courses are made up of several Challenges and/or quizzes and will be awarded a bonus upon completion."
Those TRX holders who participate and vote for Team Tronics in SR elections will be offered higher rewards for completing the courses. The exact quantum of rewards is expected to be announced around mid-July.