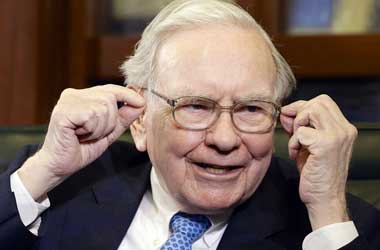 Legendary investor Warren Buffett has said several times that Bitcoin will end up in a bad way. In the latest interview with CNBC, Buffett said "We don't own any; we're not short any. We'll never have a position in them." Ironically, BNSF Railway Co, a division of Buffett owned conglomerate Berkshire Hathaway Inc (BRKa.N), has become the first major US railroad company to join BTA (Block chain in Transport Alliance).
There are skeptics who argue that Bitcoin is only an outcome of the technology and therefore should not be interlinked. However, the statement made by CFTC (Commodity Futures Trading Commission) commissioner Christopher Giancarlo is a straightforward answer to it. During last week's Senate hearing on potential crypto currency regulations, Giancarlo said "there would be no distributed ledger technology, if there was no Bitcoin."
BTA is a confederation of more than 200 freight and logistics companies that are exploring the use of digital-ledger technology to improve efficiency and reduce costs in their industry. BTA also hopes to create block chain standards in quality control, fraud prevention, and vehicle maintenance. Prominent members of BTA include tire maker Bridgestone Corp, United Parcel Service Inc., Schneider National Inc., German software company SAP SE, FedEx Corp, etc. BNSF is one the seven major railroads in the US and Canada.
BNSF operates in 28 US States and Canada. With a profit of about $2.84 billion in the first nine-months of fiscal 2017, BNSF is one of the largest divisions of Berkshire's more than 90 business enterprises.
Commenting on the new partnership, BNSF vice president of technology services and chief information officer, Muru Murugappan, said
"Block chain technology has the potential to change several aspects of the transportation industry and it is important that the industry comes together to align around a set of standards. We are excited to help drive those standards forward as a member of BTA."
BTA is aiming to develop block chain standards for both logistics and supply chain industry. The association hopes to resolve an array of issues related to freight payments, contracts, ownerships, and even the correctness of switch position that will avoid major accidents such as the one happened a few days ago (Amtrak – CSX train collision in South Carolina).
Notably, the transportation industry has quickly realized the advantages of block chain technology. IBM-Maersk is also working to establish block chain standards for shipping industry.