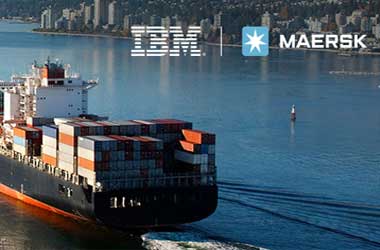 Last month, we had reported that IBM and Maersk have partnered to launch a block chain technology based solution for the shipping industry. Now, the duo is joined by Agility, a global logistics provider, to create a secure and efficient method of tracking container shipments using block chain technology.
Under the collaboration deal, Agility will identify events associated with individual shipments and share and receive information about them via the distributed ledger blockchain technology developed by IBM and Maersk. Agility's goal is to reduce costs and increase shipping efficiency by integrating information about shipments onto a secure platform accessible to shippers, carriers, freight forwarders and others in the supply chain.
Documentation and administration charges are estimated to make up 1/5th of $1.8 trillion spent annually to move goods across borders. Block chain can not only show the location of the containers in transit, but also the status of customs documents such as bills of lading, etc. Therefore, workflow can improve, while reducing processing costs and enhancing visibility by integrating shipping processes and partners.
Both customs and border authorities can use the technology for risk analysis, leading to increased safety, security, and greater efficiency in the border inspection clearance.
Agility is one of the world's leading providers of integrated logistics. It is a publicly traded company with $4 billion in revenue and more than 22,000 employees in over 500 offices across 100 countries.
Commenting on the partnership, Essa Al-Saleh, CEO of Agility Global Integrated Logistics, stated
"Block chain technology is going to make shipping cheaper, safer and more reliable. As early adopters, companies like Agility can help Maersk and IBM understand the needs of shippers and develop standards that will make trade more efficient. We can help customers understand how to use the block chain to improve shipment visibility, eliminate paperwork, reduce errors, and shorten transit and clearance times."
Other companies who have previously participated in shaping the platform include Dow Chemical, Port Houston, Tetra Pak, DuPont, Rotterdam Port Community System Portbase, US Customs and Border Protection, and the Customs Administration of the Netherlands.
Further Al-Saleh said
"For Agility, it's important to be involved early in block chain and to work with forward-thinking companies like Maersk and IBM. Together, we have a lot to learn and share in order to bring the benefits of this technology to shippers and consumers as quickly as possible."