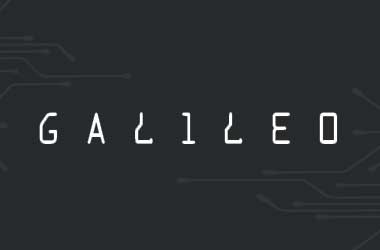 Galileo, a US-based innovative payments processor and program managers for prepaid, debit, credit and virtual transaction processing, announced the launch of the Galileo Cryptocurrency API. The protocol bridges the gap between cryptocurrencies and mainstream payments. The 17 year old company's cryptocurrency solution enables customers to seamlessly deposit funds denominated in cryptocurrencies to their accounts, and spend those funds with the same ease of using payments cards or mobile applications.
Galileo's cryptocurrency API is the first-of-its-kind to enable card issuers to offer the ability to transfer funds and make purchases in real time at the point of sale. All transactions are conducted in fiat currency and converted to cryptocurrency at settlement by Galileo. Other cryptocurrency solutions in the marketplace rely on card programs and pre-selecting a currency and denomination.
The Galileo Cryptocurrency API also allows card issuers to create and link accounts, view and manage balances and transactions in multiple currencies, check the exchange rate, manage a treasury or reserve management function and more. The cryptocurrency API complements Galileo's suite of open APIs and secure sandbox by providing the tools and flexibility to develop cryptocurrency solutions to meet customers' needs in the secure environment of the Galileo platform, while minimizing costs and risks.
Galileo's Cryptocurrency API integrates cryptocurrencies with mainstream payments, providing the foundation for companies to build cryptocurrency solutions. Using the Galileo Cryptocurrency API, developers can quickly and easily create applications that bridge the gap between cryptocurrencies and payments.
Clay Wilkes, founder and CEO of Galileo Processing, said
"As part of our ongoing commitment to payments innovation, Galileo built our API to allow fintechs and issuers to develop their cryptocurrency strategies, integrate with mainstream payments and make cryptocurrencies readily usable.The cryptocurrency market has incredible speculative value and hype right now but it is still in a state of disequilibrium and cryptocurrencies are largely inaccessible and illiquid."