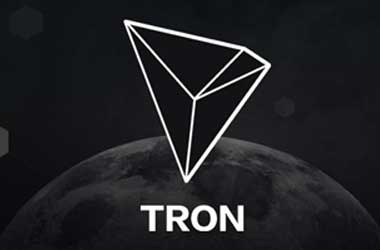 Peiwo App, a union member of TRON (TRX), has announced its successful integration with TRX token. Therefore, users will be able to use the app for deposits, withdrawals and even tipping. Peiwo (pronounced Pay-Woh) App, an audio live streaming service, has more than 10 million users. Justin Sun, the founder of both Peiwo and TRON hopes that the successful integration will encourage more individuals, enterprises, and platforms to join the network and promote block chain based online entertainment.
Separately, TRON announced that it has received China's National High-tech Enterprise certificate issued by the Ministry of Science and Technology and Ministry of Finance and State Administration of Taxation.
What is Peiwo App? It is a type of social media app targeted at Chinese language users. Both Android and iOS version of the app is available. The app allows voice-based interactions instead of mere text or picture based communication. The Google translation of the app's name (陪我) gives us the word "Accompany me." Therefore, the app can be construed as a dating themed app. The app has more than one million monthly active users. According to the LinkedIn profile of the creator, the English equivalent word of Peiwo is "Callme." The users of the app are aged between 16 and 25. Most of them live in cities such as Beijing, Guangzhou, Shanghai, and Shenzhen. The app is also popular among the Chinese who live in North America, Japan, Western Europe, Korea, and Australia.
#TRX #TRON $TRX Peiwo APP and TRON's TRX-Integration Was Finished @justinsuntron Now you can deposit #TRX and enjoy the show!https://t.co/5kdMZY5bPl

— Tron Foundation (@Tronfoundation) February 7, 2018
What is TRON? TRON is a block chain technology based digital entertainment network. TRON facilitates payment, storage, development and credit sharing, while enhancing all kinds of digital contents such as live shows, online casinos, social networks, and games.
The TRON's protocol enables content providers to interact with ordinary users, without a need to pay a high price for distributing platforms such as Apple Store, Google Play, etc. The platform provided for the entertainment market can be used to store and share user information. Thus, information barriers between apps will be broken by the platform.
Justin Sun: The founder of TRON and Peiwo APP was the former chief representative of Greater China of Ripple. Justin was featured in 2015 & 2017 Forbes China 30 under 30 and Forbes Asia 30 under 30 list. Sun successfully graduated from Hupan University, a world-class business school established by Jack Ma, the founder of Alibaba Group.
Commenting on the integration Justin Sun said
"The completion of Peiwo APP's connection to TRX will be a demonstration and a good opportunity to verify the value brought by blockchain technology. With more than 10 million young Peiwo APP users joining the network of TRON, more individuals, enterprises and platforms will join us. This will result in an even bigger and stronger network and promote the vigorous development of the blockchain-based online entertainment."
Tron has a market cap of about $2.40 billion and a daily trading volume of about $250 million. There are more than 500, 000 investors "holdling" TRX tokens.
The certificate issued by the Chinese government is certainly a good news for the company and its investors.

Today we officially received the certificate of China's National High-tech Enterprise, which is issued by Ministry of Science and Technology ,Ministry of Finance and State Administration of Taxation. #TRON #TRX $TRX pic.twitter.com/c2nEn4iav5

— Justin Sun (@justinsuntron) February 8, 2018
As far as Peiwo's integration is concerned, we should wait and see how it evolves. Ten million users is not a big thing in China, where WeChat, the largest social media app has hundreds of millions of users. In that context, the integration can be considered as a further consolidation of the Sun's business empire.
Tron (TRX) currently trades at $0.0367 in major exchanges.