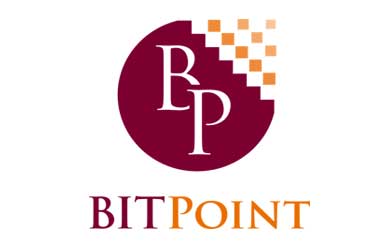 Japanese Financial Services Agency (FSA) regulated Bitpoint Japan, a subsidiary of Remixpoint – a listed company on the Tokyo Stock Exchange (3825.T) – has expanded its operations with a new branch established in Malaysia on May 17. The cryptocurrency exchange is offering both spot and leverage trading of digital assets. Presently, the exchange supports five cryptocurrencies namely BTC, BCH, LTC, ETH, and XRP.
Bitpoint already has operations in South Korea, Hong Kong, Taiwan, and Japan. Last July, the company opened an office in China. After the Chinese government imposed a ban on cryptocurrency related activities in the country, the office was closed. Bitpoint is also planning to enter Thailand, Singapore, and other Asian markets in the foreseeable future.
The exchange offers commission free trades for leverage trading, while a charge of 0.5% is levied for spot trading. Depending on the historic volatility, the exchange offers 2, 5, 10, and 25x leverage. To celebrate the opening of the office in Malaysia, Bitpoint is offering free deposits and withdrawals in domestic currency (Malaysian Ringgit).
Bitpoint Japan will support Bitpoint Malaysia as a liquidity and system provider. The exchange aims to establish a global network of cryptocurrency trading operations.
Following the Coincheck hacking incident, the Japanese regulators have tightened the noose on cryptocurrency exchanges operating in the region, by laying down strict compliance conditions. There are 16 cryptocurrency exchanges currently operating in Japan. These exchanges have voluntarily formed a self-regulatory association to instill public trust in the cryptocurrency industry.
Notably, eight out of the 16 cryptocurrency exchanges have already withdrawn their application with the FSA and are moving out of the country. However, the stringent regulations imposed by the country's regulator does not discourage others from trying to enter the lucrative market. The FSA has clarified that as much as 100 companies have expressed their interest to enter the Japanese market. This includes Yahoo! Japan and Line Corp, which owns Line, the popular chat app.