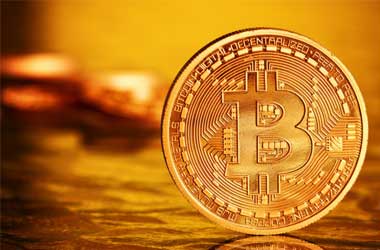 Bitcoin has been in the news for the last 12 months due to its value sky-rocketing and them plummeting by huge margins.
The value of Bitcoin surpassed $19,000 in December 2017 and sent investors into a tizzy but suddenly came crashing down and dropped below $10,000 in January 2018.
Stock market investors who keep a close market watch have pointed out that the volatility of bitcoin could be an indicator into the performance of the stock market. They say that the S&P 500 dropped by 10 percent for the first time in two years and that drop came after the value of bitcoin plunged. Since then both bitcoin and stock market prices have been very volatile.
Some investors believe that bitcoin can serve as a barometer in determining how the stock market is going to perform. Those keeping a close watch on the cryptocurrency believe that if bitcoin plunges further, it could very well mean that the stock markets are bound to experience another decline.
Bitcoin Can Serve As A Sentiment Indicator
Warren Buffet is for sure not going to use the fluctuation of bitcoin to determine what he does or does not do with his stock market investments. Forrester Capital Management CEO Tom Forester believes that it is better to use bitcoin as a sentiment indicator while the Chief Investment Officer for Leuthold Group says that his team of analysts keep a close watch on bitcoin as a 'sign of speculative enthusiasm'.
Bitcoin along with other cryptrocurrencies have taken a beating in the last couple of months. Financial regulators in a number of countries have started to crackdown on the growing cryptocurrency industry and have imposed stringent regulations on popular cryptocurrencies such as Bitcoin and Ethereum.
This has hurt the cryptocurrency industry and bitcoin prices are currently trading at $9,400 at the time of this writing. Stock markets have also witnessed volatility after President Donald Trump announced new tariffs that would be imposed on the import of steel and aluminum.
Stock market investors are also concerned that the Federal Reserve will slowly stop its easing measures which will in turn impact the stock market which completed its 9 year bull run last week.
If bitcoin does skyrocket and the stock market follows a similar trend, then investors will have more proof than the cryptocurrency is a sentiment indicator of the stock market.