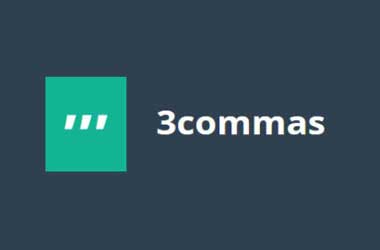 3Commas, a Russia-based company, has introduced a suite of smart tools, which enables traders and investors to minimize risk associated with crypto currency trading and improve performance. 3Commas also assist in managing portfolios across multiple exchanges.
According to the company's CMO Mike Goryunov, the platform was initially created only for personal use. However, considering the positive feedback from the crypto community, 3Commas opened the project to everyone in September 2017.
3Commas now boasts of 5,000 active users and an average daily trading volume of over $5 million. To encourage disciplined trading, the platform has also launched two more tools – trailing stop loss and trailing take profit.
With the detailed illustration provided to the users, the clean looking platform can be linked to the account held with Poloniex, Bitfinex, Bittrex, and Binance. The platform can also be linked to the Ethereum wallets. The developers are planning to add more exchanges in the near future.
3Commas platform can be used both on a desktop computer or mobile device. The uncluttered interface supports English and Russian language. More language will be added soon. The platform facilitates portfolio tracking, while allowing the creation of a virtual portfolio based on promising tokens. The custom portfolio can be tracked, analyzed and used to build a real portfolio by other users of the platform.
In 2018, the developers are planning to add social and arbitrage trading facilities as well. Notably, social trading is immensely popular in Forex and binary options trading. The arbitrage trading facility will allow users to capitalize on the price differences between two crypto currency exchanges.
To encourage users to try the platform and in true holiday spirit, without any kind of promotion code, 3Commas is giving its users a 50% bonus on all deposits until January 3, 2018. The bonus is credited automatically after signing up with the service.