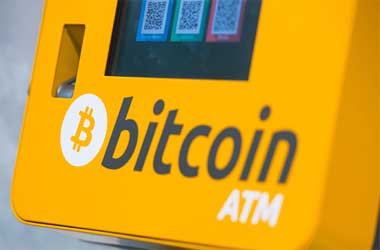 Kennedy Stewart, the mayor of Vancouver has proposed a city-wide ban on Bitcoin ATMs. This is pretty surprising considering the city's earlier approach to Bitcoin.
Vancouver is where the first Bitcoin ATM was installed back in 2013 and they have been very popular during the last six years with bitcoin traders in Vancouver.
Vancouver has 76 Bitcoin ATMs at the moment but they may not be there for much longer.
The main difference between these ATMs and other ATM machines that that work with regular money is that Bitcoin ATMs are not covered by Canada's federal anti-money laundering regulations. This has caused them trouble through the years, with the police targeting Bitcoin ATMs on two different occasions.
The reason for this targeting was the sharp rise in cryptocurrency-related crimes. With the increasing popularity of bitcoin and its rising value, more people have started using Bitcoin ATMs on a regular basis. While the increase in popularity has been good for Bitcoin in general, criminals have also taken a fancy to Bitcoin and this has resulted in an increase in crypto fraud.
In a statement earlier this year, Alvin Shum, a sergeant of the Vancouver Police Department, wrote:
Given the lack of a central authority, there is no controlling organization who can monitor or regulate the transfer of funds to ensure a legitimate transaction. This creates a prime opportunity for the criminal element to capitalize on remaining anonymous, as they work to defraud unsuspecting citizens, launder money, and make large-sum anonymous transactions
The statistics are there to prove this rise in crypto-related crimes for Vancouver. According to reports, crypto crimes increased by 350 percent from 2016 to 2017. That is an incredible jump in the number of incidents. Data from 2019 show the number of crypto incidents till date at 840. This is a 300 percent increase from the 2018 figures.
Hard to Stop
Despite the rise in crypto related crime, crypto businesses are still flourishing. Many operators are actually bullish on the industry. This year has seen an additional 15 Bitcoin ATMs opening in the city. The trouble with most of them is that there is no standard by which they operate. For example, some of them require mobile verification for withdrawals above $1,000. Other machines only ask for verification when an amount over $3,000 is being withdrawn.
The city council recently suggested a bylaw on how bitcoin ATMs can operate. This includes a business license, warnings against common scams, and identification requirements for senders and receivers of funds. We will have to wait and see if Vancouver gets rid of all Bitcoin ATMs or lets them operate under more stringent rules.