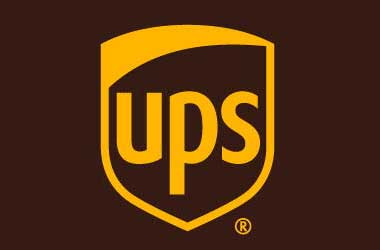 On Feb 1, the United Parcel Service (UPS) has filed a patent application for a new decentralized locker system that will utilize Bitcoin as one of the payment methods. According to the patent abstract, UPS is building a
"secure, computerized locker bank that is adapted to facilitate the payment for, and physical exchange of an item between entities who have brokered the sale of the item via a marketplace, such as an online marketplace[…]or a traditional marketplace."
The supply chain management solutions provider has also mentioned that the new locker system will ensure safe and secure in-person transactions. The document also points out that online retail sales, classified ads, and online auctions can result in a theft, and the locker system is designed to prevent such incidents.
The patent application also reveals that the users would require passwords to access the lockers fitted with internal cameras displaying the contents within. The external screen will facilitate payments. The lockers will be sealed and secured by the decentralized system. While the section 134 of the patent application mentions about crypto currency payments in general, section 45 explicitly mentions the possibility of accepting Bitcoin as a payment, in addition to other electronic payment systems such as Google Pay, Apple Pay, and PayPal.
In the future, there is no guarantee that UPS would certainly accept Bitcoin for the service, but it indicates that business houses no longer consider Bitcoin as a joke, as some analysts continue to say.