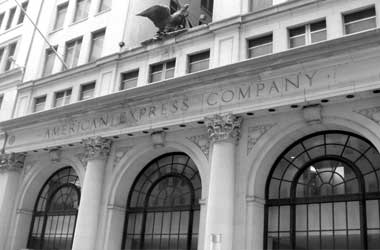 Payment processing company Amercian Express is planning to launch a blockchain product in partnership with Ripple and Santander. None of the companies have made an official announcement in this regard. However, a job advertisement by the American Express company clearly reflects the joint effort put forth by the trio in creating advanced blockchain solutions for secure, transparent, and fast cross-border payments.
Both AMEX and Santander are using Ripple's blockchain solutions for moving cross-border fund transfers. At "Money 20/20 Europe" event, American Express vice president Colin O'Flaherty had stated that the financial institution would be using Ripple's xCurrent platform to perform cross-border transactions quickly and efficiently, with high levels of transparency.
While delivering a speech about the issues faced by small and medium sized enterprises when engaging in international fund transfers, Flaherty said "Ripple offers instantaneous, point-to-point conversations between the sender and receiver of funds. And that provides a real opportunity to alleviate most of the issues our customers are facing."
Notably, Santander uses xCurrent for their OnePayFX service, which allows clients to complete global fund transfers in a single day. The advertisement, which carried the sentence "In 2018 we are introducing a [blockchain] solution with Ripple and Santander" have been removed for unexplained reasons.