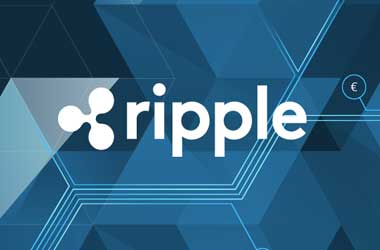 The blockchain technology based payment transfer network Ripple (XRP) announced that a Japanese banking consortium will release the first of its kind smartphone application called "MoneyTap" that will facilitate on demand mobile payments. The app. Will be powered by Ripple's blockchain technology.
SBI Net Sumishin Bank, Suruga Bank, and Resona Bank would be the first to go live on the mobile app on autumn of 2018. This will be followed by a step-by-step roll out by other banks of the consortium.
SBI Ripple Asia leads a consortium of 61 banks covering more than 80% of all banking assets in Japan. With the launch of MoneyTap, almost the entire population of Japan will be connected to the on-demand payment facility.
As of now, transactions conducted outside the 8.30am-3.30pm time frame results in delays. The cost of upgrading the current system to a 24×7 payment processing facility will be high and that is where Ripple stands apart.
Money Tap facility
A bank account, phone number, or QR code is all that is required to transfer payments using MoneyTap. Furthermore, a customer will be able to avoid the existing banking charges applied to domestic money tansfers, making those payments not just faster, but cost less overall.
Takashi Okita, CEO of SBI Ripple Asia said
"We are proud to leverage Ripple's blockchain technology through our new mobile app, MoneyTap, to improve the payments infrastructure in Japan. Together with the trust, reliability and reach of the bank consortium, we can remove friction from payments and create a faster, safer, and more efficient domestic payments experience for our customers."
Emi Yoshikawa, director of joint venture partnerships at Ripple said
"The release of the MoneyTap mobile app shows Ripple's continued commitment to provide its partners across Asia and the world with blockchain-powered solutions that dramatically improve the customer payments journey. We're proud to provide this production-ready technology that not only improves the international payments experience, but also have applications for domestic payments infrastructure."
Ripple continues to forge partnership at an amazing pace. During the past two months, Ripple has signed agreement with MercuryFX, IDT, Western Union, MoneyGram, LianLian, UAE exchange, Central bank of Saudi Arabia, Indus Ind bank of India, Cambridge, etc.