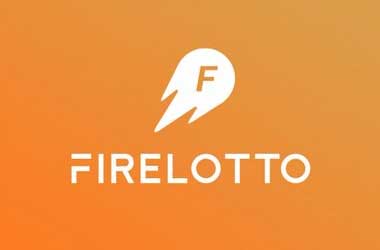 The advantage of using block chain technology continues to lure companies across all the sectors, and gambling is not an exception. Cyprus based Tavaron Media Group is planning to launch the world's first block chain based lottery, known as Fire Lotto. The pre-sale period of tokens has already started. Fire Lotto already has a finished product in place. That adds credibility to the project.
The fully functional smart contract of Fire Lotto uses Bitcoin and was created on the Ethereum platform. Fire Lotto has a simple interface, which can be used by people with basic computer skills. The developers behind this project have decades of experience in programming and gambling industry. A unique one-click buying mechanism was developed to facilitate convenient, fast, and secure purchases. To maintain a high level of transparency, the developers have put the program codes for inspection.
Fire Lotto will be offering four different kinds of lotteries. Three of them follow traditional structure where a person should pick up numbers – 4 of 20, 5 of 36, and 6 of 45. The price of each ticket starts at $2. Just select a game, buy the ticket and mark the numbers. Draws are held once in six hours. A winner is selected based on the numbers predicted correctly. The fourth kind of lottery will be an instant one, named Roger's Wheel. It operates similar to a wheel of fortune and offer instant prizes.
Each time, 70% of the funds collected from ticket sales will be allocated to the prize pool. The first jackpot prize will be a guaranteed one million dollars. If nobody wins the prize, the entire amount in the prize pool will be carried forward to the next draw. The jackpot will continue to increase until somebody wins. All the winnings will be paid out instantly using the distributed ledger.
The main aim of Fire Lotto is to establish an impartial global lottery platform with a big prize pool and quick payments for winnings. The company is also planning to launch affiliate and reward programs that will enable participants to earn commissions, based on ticket sales and internet traffic generated, in crypto tokens.
The prize money for the first round will be generated through the sale of a closed round token sale at $0.35. Soon after, the lottery will begin operation. The revenue generated from ticket sales will continue to fund the prize pool.
Initially, Fire Lotto plans to release 100 million FLOT tokens, out of which 77million FLOT tokens will be sold at a rate of $0.50 per token to early investors (pre-ICO). By the time the ICO begins in March, Fire Lotto would have launched a finished operating product, with a huge prize pool and a real-time dividend distribution mechanism among token holders. Within a month after the ICO is completed, FLOT tokens will be listed in crypto currency exchanges.