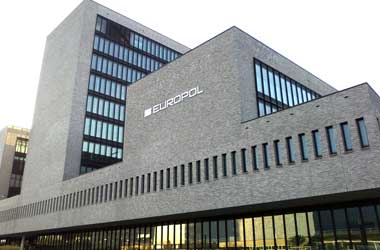 Bitcoin has long had its reputation tarred by the fact that it allows for anonymous financial transactions, which is one of the main reasons why criminals and terrorists to use it to fund their operations.
However, Bitcoin's reputation has received a boost of positivity as Europol recently announced that no European terror act has been funded by Bitcoin related transactions.
This confirmation comes from a recently released report that Europol did entitled "The Internet Organized Threat Assessment 2018" The report which is 72 pages long has 18 pages that are dedicated to clearing up the allegations against Bitcoin and whether it really has been used to fund terrorist operations.
The concern about bitcoin comes from the fact that several terrorist organizations have actually solicited bitcoin for donations. However, the purpose of the solicitation is to finance the online infrastructure and the servers hosting them.
The Europol report said
Yet despite the clear potential, none of the attacks carried out on European soil appear to have been funded via cryptocurrencies. The use of cryptocurrencies by terrorist groups has only involved low-level transactions – their main funding still stems from conventional banking and money remittance services
An analysis of the online activities of these terrorist networks is that most of them are just experimenting with cryptocurrencies. Most of these terror organizations still depend on cash for most of their transactions and Europol has no direct evidence linking any terrorist activities to cryptocurrency transactions. The report also stated that there is also a low chance that terrorist organizations would shift to experimental currencies in the near future.
According to Europol, the best ways to shut down the financial networks of terrorists is to have better procedures in place to stop online recruitment and social media propaganda operations and to curb their ability to carry out cyber-attacks.
Crypto Transactions Popular With Criminals
Though terrorists are not using cryptocurrencies, Europol does confirm that criminals are using them. Right now, Bitcoin is the preferred crypto currency for criminals and right behind are anonymity-focused altcoins like Zcash and Monero.
The report shows that the current market share of bitcoin transactions in criminal activities has dropped to 35 percent. That is still a sizable part of the market. However, criminals are now being tempted by altcoins that utilize stealth addresses. This is projected to make the current use of crypto mixing services that "clean up" the addresses of coins during
transactions obsolete.