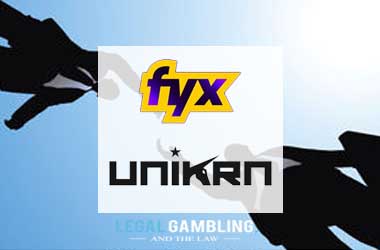 FYX Gaming, headquartered in Raleigh, has inked a strategic agreement with esports betting platform provider Unikrn to rollout a distinct, futuristic iGaming products and solutions for the betting enthusiasts.
FYX Gaming is a leader in esports framework and tech provider having expertise in developing blockchain based tools. Already, it has created ground-breaking blockchain powered video game CryptoFights, a talent based tactical multiplayer combat game.
Under the collaboration, Unikrn will embed CryptoFights in Unikrn Virtual, the gambling platform provider's customized gaming feature that utilizes past esports match info to run a continuous relay of content mixed with real-time betting markets.
Unikrn Virtual will utilize the in-game info produced during real-world CryptoFights events as the core for a series of further relays and wagering games on its betting system.
The inclusion of CryptoFights on Unikrn Virtual is the foremost of numerous intended partnerships between Unikrn and FYX. The framework set up between these two firms brings together the distinct blockchain powered data products they can capitalize for future games and esports proceedings on the FYX Gaming system.
Scheduled for late 2021 roll out, FYX Gaming capitalizes the Bitcoin SV blockchain's distinct features to provide an enchanting esports encounter. It has custom built matches with cash rewards and even tournaments with verifiable game trustworthiness. They have created it be neutral to game engines, with a series of embedding options via an SDK and API.
The Future of eSports & Gaming?
Publishers of game who become a member of Unikrn via the FYX Gaming platform will be incentivized with a percentage of overall revenues generated through their games, devoid of any time restrictions. The FYX Gaming platform can be accessed by all game developers irrespective of how big or small they are and without any kind of advance costs.
Adam Kling, CEO of FYX Gaming, opined that the deal between Unikrn and FYX is the first big step in the process of changing the commercialization and business models that form the core of the gaming sector.
While talking about the distinct aspects of the esports platforms, Kling stated that the collaboration instantly paves way for a unique revenue flow for game creators, with the basement set for future games on the platform of FYX to pursue the template of CryptoFlights and embed with Unikrn.
Crypto Fights
The core of the FYX Gaming platform is the Bitcoin SV (BSV) blockchain, which offers an enormously stepped up network having the ability to process huge volumes of data (& payment).
Notably, the distributed data ledger of Bitcoin SV is public and is utilized to hold individual match info on a real-time (& permanent) basis. Such aspects provide verifiable game trustworthiness and pave way for a series of distinct economically feasible, commercialized aspects for coders and players alike. The blockchain also offers cost effectiveness as necessitated by enterprise-level blockchain applications.