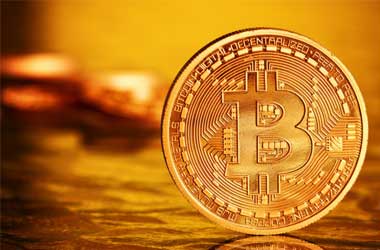 Investors started complaining about high miner commission when Bitcoin crossed $10,000 in December. The transaction confirmation charges hit a high of about 1100 Satoshis per byte. That means, for a small transaction of about 250 bytes, a trader had to pay a ridiculously high charge of about 275,000 Satoshis (or about $50). Several crypto specialists started to question the need to use Bitcoin, instead of traditional form of payments. However, there is a drastic fall in the transaction confirmation fees in the past two weeks.
According to the Bitcoinfees website, the fastest and the cheapest transaction fee had fallen to about 250 Satoshis. It was only around 150 Satoshis or even less a year ago. So, it is still higher, but far better than what it was a month before.
There are several reasons for the sharp decline in transaction confirmation charges. Firstly, the integration of Segregated Witness by wallet providers have started only this year, even though it was introduced in August 2017. Segregated Witness allows a greater number of transactions to pass through the network at any given point in time. Additionally, it provides more security to the Bitcoin network, while improving transaction malleability and scalability.
Coingate, the crypto currency payment gateway, implemented SegWit on December 23, 2017. Even now, only about 10% to 15% Bitcoin transactions are from SegWit addresses, which start with 3.
The second reason for the decline in transaction charges is the integration of SegWit address by BTC.com, a Bitcoin wallet provider and mining pool. The BTC.com development team also announced that it has implemented a system, which automatically calculates optimal Bitcoin fees based on time pressure, network peak times, and the size of the transaction. Many users lack technical knowledge and end up spending more fees to get a transaction confirmed.
Notably, BTC.com has pointed out that the size of the transaction data, and not the amount of Bitcoin sent, affects the transaction fee. The dynamic system implemented by BTC.com is also a reason for the decrease in the transaction confirmation fees.
Finally, the much awaited Lightning Network is close to becoming a reality. It is already available on testnet and there are several reports of successful transaction being carried out in seconds. More importantly, in most cases it costs less only a few cents to complete a transaction. Investors and traders are expecting Lightning Network to go active in a few months from now.
There are several altcoins such as Litecoin, which are trying to take the position of Bitcoin, with their faster confirmation times. Thus, Bitcoin development community is working hard to ensure that a mass adoption of the crypto currency happens soon. All these factors indicate that the Bitcoin transaction fees will continue to decline in the months ahead. If not, Bitcoin will only change hands between crypto enthusiasts.