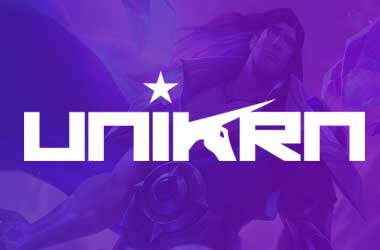 Esports, a form of organized multi-player video games competition, is expected to garner a worldwide revenue of $696 million this year and $1.5 billion by 2020, according to 2017 Global Esports Markets Report from Newzoo. Notably, China and North America are expected to generate $362 million, or 52% of global esports industry's revenue.
To get a slice of the market, Unikrn, a Seattle-based media and entertainment company, established in 2014, has started providing esports services through a block chain-powered platform.The services include tournament series, team ownership, casino group, multimedia content and other skill based betting applications.
Prior to this venture, the company's CEO and co-founder Rahul Sood established Voodoo, which manufactured high-end computers for the gaming industry. It was later sold off to Hewlett-Packard. Thus, it was quite easy for Unikrn to arrange seed funding from investors such as Elisabeth Muchoch (Freelands Ventures), Shari Redstone (Advancit Capital), Ashton Kutcher (Sound Ventures), Ethereum co-founder Anthony Diiorio, and Mark Cuban (Dallas Mavericks). The company also received funding from Australia's largest betting company Tabcorp.
For the next round of funding, the company launched its own coin, named UnikoinGold (UKG), in mid-September. That enabled Unikrn to raise about $40 million. The UnikoinGold token sale is capped at $100 million. Recently, the company's platform received a coveted gaming license from the Malta Gaming Authority. It took almost one year for the company to receive the license for its block chain based gaming platform.
The company has now expanded its services to the European Union by entering into a joint venture with RBP, a noted player in the European online horse race and sports betting market.
Commenting on the receipt of gaming license from the Malta Gaming Authority, Unikrn founder and CEO Rahul Sood said
"They [MGA] are by every measure the gold standard and one of the most respected authorities for responsible and ethical wagering."
Unikrn aims to revolutionize the esports gaming industry through its block chain gaming platform. Unikrn's main advantage is they already have a profitable platform and a loyal customer base. UnikoinGold is trading at about $0.17 in the crypto currency market.