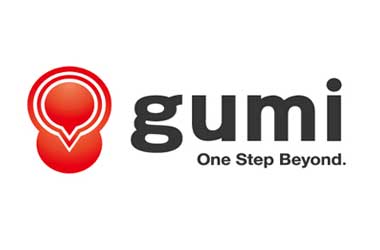 Gumi, a well known game publisher in Japan, has launched a $30 million global blockchain investment fund. Gumi, the name behind popular games such as Brave Frontier, has stated that it will invest in cryptocurrency and blockchain technology companies.
So far, the investment fund, christened as Gumi Cryptos, has poured funds into four projects, namely Basis, Origin Protocol, Robot Cache, and Pryze.
Gumi Cryptos is headed by Hironao Kunimitsu, founder and CEO of Tokyo-based Gumi, and Miko Matsumura, founder of Evercoin-a US based virtual currency exchange. With a network of investors, the fund will bring a suitable strategic investment partner to the projects it supports.
Commenting on the Gumi fund, Matsumura said
"We'll be bringing startups from outside of Japan to the Japanese market. We like early stage. We invest in equity or tokens. We like financial services. We like game technologies, and we believe there is a strong connection between gaming and crypto."
Matsumura has a successful track record of funding startups. He is also a partner of BitBull Capital and an advisor at Arrington XRP Capital. Some of Matsumura's portfolio of investments includes Lyft, Brave, FileCoin, Civic, Basecoin, Polymath, and Propy. Furthermore, as an advisor, he has successfully assisted startups in raising over $250 million to date. Bee Token, a decentralized AirBnB, and Celsius Network (Crypto Lending Platform) are the two prominent companies created with Matsumura's assistance.
The Japanese market is complex for investors to understand and access. The Gumi Cryptos fund aims to simplify the process. Japan, the first country to legalize Bitcoin, accounts for more than half of the global Bitcoin trading volume. Even though the regulators are tightening the rules for cryptocurrency exchanges, six more firms have announced their plans to open a cryptocurrency exchange in Japan.
Commenting on the initiative, Hironao Kunimitsu said
"We decided to create a fund that enables us to engage more directly with early-stage blockchain and cryptocurrency startups, in order to be more effective partners and have a real impact in the market. Our team brings tremendous expertise in emerging technology, and with Gumi Cryptos, we can truly partner with these companies as they achieve amazing results for all stakeholders."