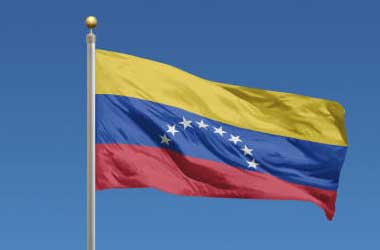 Despite claims of a successful launch, the Venezuela's Petro remains a pariah to all the major cryptocurrency exchanges and investors. However, Evrofinance Mosnarbank, a little-known Russian bank seems to be the only credible link available to purchase Petro.
The Moscos-based bank, whose controlling stake is in the hand of two Russian companies under the US sanctions, is determined to defy the US sanctions. Notably, the Venezueland government acquired a 49% stake in the bank in 2011.
Investors who had registered with the Venezuela government and downloaded the wallet software, which is available in English, Russian, and Spanish, were sent an invitation to purchase the cryptocurrency by wiring a minimum of €1,000 to an account held in the name of the Venezuelan government. Evrofinance Mosnarbank's involvement in the roll out of Petro is yet another evidence of Russia's assistance in the creation of the cryptocurrency. During the launch of Petro, Maduro had heaps of praise for two Russians for their support in developing the cryptocurrency aimed to shatter the dominance of the US.
Following the launch, the Venezuelan finance minister went to Moscow and briefed his counterpart about Petro. Soon after the meeting, the Russian Association of Cryptocurrency and Blockchain felicitated the Venezuelan government with an award for challenging the US and other uncrowned powers of the international finance system.
Commenting on Russia's support to Venezuela in the launch of Petro, Claiborne Porter, the former head of the US Justice Department's bank integrity unit, said
"Like kids on the playground, Venezuela and Russia think they are fighting a common bully in U.S. sanctions, so they're going to try and form a united front."
Russia has aided Venezuela with billions of dollars over the past few years and remains one of the largest investors in its oil industry. The US President has issued an executive order banning its citizens from investing in Petro. In fact, the US government has already warned the OPEC cartel to avoid dealing with Venezuela, if Maduro goes ahead to stand in the Presidential elections this month. Despite these issues, the century old Evrofinance bank, which has about $800 million assets, defies the US sanctions.
All references related to Evrofinance were removed from the Petro's wallet as soon as Associated Press published details about their involvement in Petro offering. Therefore, prospective buyers are presently left with no guidance on purchasing Petro. Even though Maduro has claimed that the government has raised $3.30 billion through the pre-sale of Petro, no credible evidence has been so far provided to justify the big claim.
However, Maduro continues to move forward with his plans. He has given 120 days to all the government departments to start accepting Petro as the legal tender. He has also issued licenses to 16 exchanges, where people can purchase Petro cryptocurrency in exchange for their depreciating bolivars.