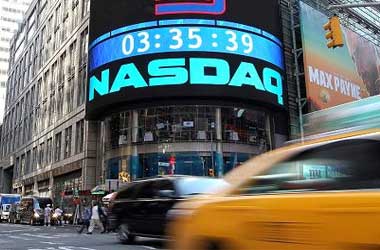 Nasdaq, the second-largest exchange in the world by market capitalization, will be sharing its surveillance tools with Gemini, a cryptocurrency exchange run by ex-billionaires Winklevoss brothers. According to the agreement, Gemini will monitor the cryptotrading platform with the tools provided by Nasdaq and ensure a fair market place for all the participants.
In a related news, Nasdaq's CEO Adena Friedman has said the stock exchange will not shy away from becoming a cryptocurrency exchange, once the crypto market matures.
Going forward, Gemini will be alerted by NASDAQ's SMARTS Market Surveillance Technology whenever there is unusual trading behavior by market participants. This would enable Gemini to nullify price manipulation, which has often been a problem in this budding, unregulated market.
Commenting on the partnership, Tyler Winklevoss said
"Our deployment of Nasdaq's SMARTS Market Surveillance will help ensure that Gemini is a rules-based marketplace for all market participants."
SMARTS technology, which is currently used by 45 marketplaces, 140 market participants, and 17 regulators, automates analysis, investigation, and detection of price manipulation and abusive trading.
Notably, Gemini started offering block trading facilities for large volume traders earlier this month. The exchange will deliberately publish such trades with a time delay of ten minutes in order to avoid volatility.
According to Friedman, Nasdaq and institutional traders will enter into cryptocurrency arena only after regulatory issues are ironed out.
While the CEO has an optimistic view about cryptocurrencies, it was not so in the case of ICOs. Friedman advocates the regulation of ICOs as they are associated with a large number of scams. In March, the US SEC said it would apply securities laws to cryptocurrency exchanges, and even wallet providers.