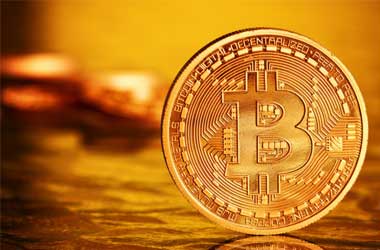 All the top ten crypto coins continue to bleed under the weight of regulatory scrutiny. Bitcoin fell below the psychological level of $10,000, but quickly recovered to trade above $10,500. Similarly, Ethereum is trading near the level of $950 and Ripple, which hit a hit of $3.84 a few weeks back, is trading near the level of $1. The first and foremost reason for the decline is the news of a possible blanket ban on crypto currency trading by South Korea.
South Korea's crypto currency exchanges, as everybody knows, generate the majority or at least a considerable amount of trading volume in most of the crypto currencies. Therefore, the government's decision to ban crypto currency trading is having a disastrous effect on the valuation of crypto currencies. Last week, South Korea's Justice Minister Park Sang-Ki had announced that the government was preparing a bill to ban trading of the virtual currency on domestic exchanges.
Yesterday, South Korean news website Yonhap had reported that Finance Miniser Kim Dong-yeon had told that the government would soon come up with rules to clamp down on the "irrational" crypto currency investment craze.
The news has come at a time when China has started tightening the noose on crypto currency miners and traders. A senior Chinese central banker had suggested a ban on centralized trading of virtual currencies, while prohibiting individuals and businesses from providing crypto currency related services.
Notably, a director of the German central bank said Monday that a coordinated effort on a global scale is required to regulate crypto currencies as national or regional rules will be of little effect on a virtual community.
Apart from regulatory issues, there are some other concerns that could have led the decline. Bitcoin is considered to be a store of value. However, Ethereum and Ripple were created with an intention to serve business needs. While Ethereum is arguably the most popular platform among enterprises to host the decentralized applications, Ripple is yet to be used by banks. Therefore, crypto analysts argue that the rally was fuelled by mere excitement rather than empirical facts. That caused Ripple to tank quickly.
In the last week of December 2017, Vitalik Buterin, the creator of Ethereum, had tweeted
All* crypto communities, ethereum included, should heed these words of warning. Need to differentiate between getting hundreds of billions of dollars of digital paper wealth sloshing around and actually achieving something meaningful for society.
The above words may probably be the best explanation for the crash we saw yesterday. If a crypto coin is not contributing anything meaningful, then its valuation will certainly decrease once the hype fades.
Ripple is also facing a court case that might decide the fate of the company. In 2016, Ripple's former CEO Chris Larsen signed a deal with a bank consortium, known as R3. The contract allowed the partner of R3 to purchase 5 billion Ripple coins for less than a penny. That contract is now worth billions. Ripple has filed a counterclaim in the New York state court. The outcome of the case will have a big impact on Ripple and the banking industry as such. All these factors are leading to a sell off. As the market gets matured, only those crypto coins with a solid project will be able to bounce back. The others will disappear into oblivion.