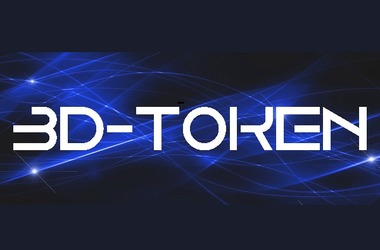 3D printing refers to processes in which material is joined or solidified under computer control to create a three-dimensional object. 3D printing is used in both rapid prototyping and additive manufacturing (AM). Objects can be of almost any shape or geometry and typically are produced and typically are produced using digital model data from a 3D model or other electronic data source such as an Additive Manufacturing File (AMF) file. In this regard, Politronica Srl, an Italian company, is aiming to expand the Group's activities in the 3D digital just-in-time manufacturing. The project combines the use of block chain technology, Just-in-Time manufacturing (JIT) and 3D printing.
After a successful test with 50 Network Members and 100 3D-Printers installed, the company is planning to scale the Network and integrate it into a block chain managed software in order to grow it up to 3,000 3D-Printers and 1,000 Network Members, and to reach 22 Million hours of "Network Robots' Workforce" per year. The company has commenced an issue to raise funds for the project.
The 3D-Token (3DT) project will be based on block chain technology that would comprise thousands of 3D printers. The block chain technology coupled with JIT (Glocal Just-in-Time) solution is expected to bring down production costs for small and medium-sized businesses, while supporting JIT oriented projects.
The company will also create a market place/crowdfunding online platform for 3D-Token holders to exchange their 3DT on a peer-to-peer basis. The 3DT can be also used to buy the "Network Workforce" (digital models) to set up own projects. Further, 3DT can be sold back to the network at a fixed price of $0.40.
Politronica Srl and its research award winning Team, a spin-off company of the Italian University "Politecnico di Torino" (a famous Italian academic excellency among the top 40th Universities of the world) was acquired in 2017 by Etroninvest Limited, London.
The ICO for the 3D-Token project was launched on January 1, 2018. The first step, which offered a 40% bonus ended in January 14. The second step, with a 30% bonus, ended on January 28. Due to the steep correction in the crypto currency market, the third step, which was initially planned to offer only a 25% bonus, provides a discount of 50% and today (February 11, 2018) is the last day. The only condition is that the price of Ether should not rise above $1,350. So, investors, who subscribe to the project can get a generous bonus of 50% as Ethereum is only trading at about $800 at the time preparing this article.
The company has asked investors to send payments from ERC20 compatible wallets and not from an exchange based wallet. Politronica raised $1 millio by completing a successful token pre-sale, which started on December 18, 2017. Etherical.io was one of the prominent presale investors.
The total ERC20 tokens issued are 200 Million. 150 Millions 3DT are offered to purchasers, while the remaining 50 Million 3DT are allocated as follows: 4.5 Million 3DT to reward purchasers according to the milestones achieved by the Project, 0.5 Million 3DT for marketing purposes and 45 Million 3DT are intended for the Trust/Team and frozen for 2 years after the Generation/Sale Period. Any unsold token, of those intended for sale, will be frozen for 5 years.
• 3D-Token Sale Proceeds Allocation
• 15% of 3DT sale revenues will be dedicated to implementing the infrastructure and the further development of the Network.
• 15% of 3DT sale proceeds will be allocated to implementing the Online Platfarms
• 10% of 3DT sale proceeds will be allocated to the Marketing, Oigital Marketing & PR
• 18% of 3DT sale proceeds will be allocated to Research & Oevelopment
• 20% of 3DT sale proceeds will be allocated to Overhead Costs
• 15% of 3DT sale proceeds will be allocated to a General Provision
• 4% of 3DT sale proceeds will be allocated to ICO Oevelopments and Forex Fees
• 3% of 3DT sale proceeds will be allocated to Consulting Fees.