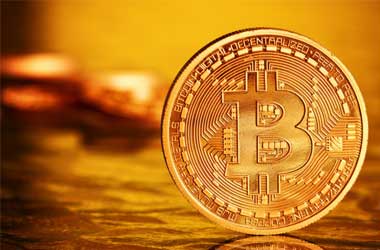 After remaining range bound for over a week, the cryptocurrency market started bleeding yesterday, with Bitcoin breaking below the $7,000 mark. Other altcoins followed suit with losses ranging from 5% to even more than 20% in some cases. There were three main reasons for the decline, which are detailed below.
Two days before, a huge Bitcoin 'hodler' transferred nearly 8,000 Bitcoins from the wallet to the cryptocurrency exchange Huobi.
The account held as much as 94,000 BTC, before a considerable was quantity to 1KAt6STtisWMMVo5XGdos9P7DBNNsFfjx7 (Huobi). According to the information provided by BitInfoCharts, the address remains one of the richest crypto holding wallets.

The second reason is the ongoing investigation of price manipulation of Bitcoin and other cryptos on private exchanges. We had reported yesterday that CFTC has issued subpoenas to four major cryptocurrency exchanges: Bitstamp, Coinbase, itBit, and Kraken. CFTC and CME wants complete details of account holders, including trading activity to identify whether any of the traders are involved in spoofing, wash trading, or any other illegal activities. The cryptocurrency exchanges have shared only a limited data so far.
Thirdly, South Korean exchange Coinrail was hacked yesterday. The cryptocurrency exchange confirmed the incident through a tweet and has also mentioned that it had lost a considerable portion of altcoins such as PundiX (NPXS), etc.

해킹공격시도로 인한 시스템 점검중입니다. 일부코인(펀디엑스,NPXS)이 확인되었으며 추가적인 코인피해가 있는지 여부를 확인중입니다. 추후 자세한 사항은 재공지하겠습니다 / There has been an cyber intrusion in our system. We're confirming it and some coins(Pundi X, NPXS) are confirmed.

— coinrail (@Coinrail_Korea) June 10, 2018
The website of the exchange indicates that a detailed assessment is currently being made to identify the extent of monetary loss.
In a series of related tweets, Coinrail has stated that it has frozen coin transfer and all coins, except the lost ones, are moved to cold storage. Furthermore, Coin-rail's NPER assets, according to a tweet translated in English, are safe.
"The transmission of the network has been frozen in consultation with the Fund (NPXS) at 12:30. All coins except for some coins which have been leaked are moved to the cold wallet and are kept safely."
Control has also stated that funds (NPXS) were deposited in the IDEX exchange and were frozen in cooperation with the exchanges. The Aston team has also frozen the entire spill. Coinrail has announced that 2/3rd of the lost coins, including Fund X, Enper and Aston have been recovered in cooperation with multiple investigation agencies, exchanges, and coin development companies.
We can expect the cryptocurrency market to remain in the red until things are sorted out.