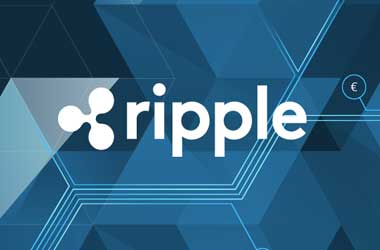 On Friday (10 August 2018), rating agency Weiss Ratings announced XRP to be "the quickest digital asset to move funds between exchanges".
It all began on 9 August 2018 with an appeal from an XRP supporter (Twitter handle "@C3_Nik") to Binance CEO, Changpeng Zhao (CZ), to make XRP a base currency on Binance.
As anticipated, this tweet got a huge amount of backing from other XRP fans. At the time of writing this article, the message received 1241 retweets and 1,495 likes.
Let us now have a look at what made Weiss Ratings declare XRP as the fastest vehicle to move funds between exchanges. A survey was conducted on Twitter, asking the crypto community which crypto token (Bitcoin, XRP, Ethereum or others) they consider to be the best for transferring funds between cryptocurrency exchanges.
We would like to see #XRP as one of the base assets on @Binance in order to move value much more quickly!

Please do it @cz_binance !

Let's get some retweets to let them know. 🙂#xrpcommunity #xrpthebase
@BankXRP @AlexCobb_ @haydentiff @XRPTrump @Hodor7777 @digitalassetbuy

— C3|Nik (@C3_Nik) August 9, 2018
Which is best for moving funds between exchanges?

— Weiss Ratings (@WeissRatings) July 20, 2018
With 78% vote in favor, Ripple stood apart from other crypto.
This outcome persuaded Juan Villaverde, who is the head economist/mathematician in Weiss's cryptocurrency group, to attempt using XRP for transferring funds. On 9 August 2018, Villaverde issued the following tweet to articulate how amazed he was with XRP.
Juan Villaverde to XRP community: "Thanks, guys! You've convinced me. I now use XRP myself to move money between exchanges. No wait for confirmations. Really fast." #XRParmy #XRPthestandard #XRP #crypto #cryptocurrency

— Weiss Ratings (@WeissRatings) August 9, 2018
Again, yesterday, Weiss Ratings issued the following tweet to defend why cryptocurrency exchanges such as Binance should offer XRP token as a base currency.
We think that the #XRP is the fastest digital asset to transfer funds between exchanges. It only makes sense for #Binance to use it as the base #currency – why should one have to go through an intermediary currency to trade? #crypto #btc #altcoins

— Weiss Ratings (@WeissRatings) August 10, 2018
Notably, last month, Bitrue became the first cryptocurrency exchange which started offering XRP as the base currency. Additionally, on July 30, DCEX, a California based startup has revealed that its soon-to-be-opened cryptocurrency exchange would exclusively use XRP as the base currency.