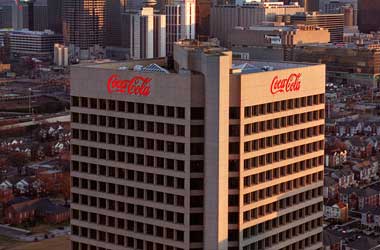 Coca-Cola, Emercoin, Bitfury, and the US State Department have joined together to fight forced labor using blockchain technology. The aim is to create a secure registry for workers using the distributed ledger technology and fight child labor, forced labor, and other forms of exploitation in labor market.
According to the State Department, it is the first major project of the government agency on the issue using distributed ledger technology.
A recent report from the International Labor Organization indicates that the number of people working in forced labor conditions is close to 25 million. Notably 47% of them live in the Asia-Pacific region. Forced labor conditions do exist in sugarcane farming. Food and beverage companies are often blamed for the lack of efforts on their side to resolve the issue. A study conducted by KnowTheChain (KTC) in partnership with the US-based Humanity United, revealed that beverage companies are not doing enough to eliminate forced labor.
Coca-Cola was one of the 10 multinational companies studied by KTC. According to the report, by 2020, Coca-Cola is planning to complete 28 country-level studies on land-rights for sugar supply chains, forced labor and child labor. In this regard, Coke was exploring blockchain technology for more than a year.
Brent Wilton, the company's global head of workplace rights, said in an email to Reuters,
"We are partnering with the pilot of this project to further increase transparency and efficiency of the verification process related to labor policies within our supply chain."
Blockchain Trust Accelerator (BTA), a non profit organization involved in the project, explained that the project aims at the creation of a secure registry for workers and their contracts using blockchain's secure, tamper proof technology. BTA's global platform facilitates the use of blockchain to create a positive social impact. The State Department will offer its expertise on labor protection.
Deputy Assistant Secretary Scott Busby said in an email to Reuters stated "The Department of State is excited to work on this innovative blockchain-based pilot."
Busby, however, pointed out that blockchain cannot force anyone to abide by labor contracts, but create a chain of evidence that will encourage compliance with labor contracts.
The blockchain platform for the project will be built by Bitfury Group. Emercoin will provide blockchain related services. This was confirmed by Valery Vavilov, Bitfury's chief executive, and Oleg Khovayko, Emercoin's Chief Technology Officer.