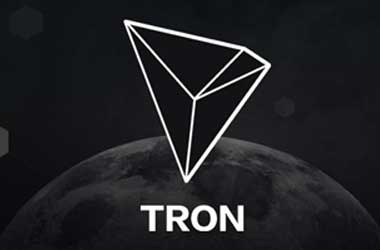 On March 31, Tron (TRX) launched its testnet facility and announced that mainnet will go live in May. Now, Bitcoin ATM provider Coinflip has added support to Tron. It is the first ever ERC20 token, which can be bought through an ATM machine.
Coinflip offers its services in 57 locations in the US. Apart from Tron (TRX), users will be able to buy Bitcoin (BTC), Litecoin (LTC), and Ethereum (ETH) using the ATMs. Users can even cash out Litecoin at its two-way models.
Coinflip currently charges 6.9% over spot (GDAX) for buys, and 3.5% under for sells. For amounts up to $700 USD, a user will only have to input their cell phone number and verify it through a text message that will contain a numeric code. For amounts between $700 and $3000 USD, a registration is required. The machine will ask the user to input the state-issued ID up to the camera, and then to take a selfie in front of the camera. Once registered, you will not have to register again. It takes 5-10 minutes to complete the registration.
Additional identity verification is required for withdrawals above $3,000. The maximum withdrawal allowed per day is $7,500. A QR code of the wallet address is required to perform a transaction at the Coinflip's ATM.
Coinflip's ATMs do not support manual entry of wallet addresses. The easiest way around this is to visit a block explorer, such as blockchain.info and paste the address into it. The website will generate a QR code for the input address, which can then be scanned at the ATM.
Tron, with a market cap of $2.277 billion, currently stands 14th in the list of cryptocurrencies. Tron is a decentralized content entertainment protocol based on blockchain technology. Tron strives to construct a global free content entertainment system, utilizing blockchain technology.
The mainnet facility, which is planned to be launched in May, would enable developers to create and deploy smart contracts. Tron is highly scalable and will have the lowest transaction fees, compared to similar platforms in the market.