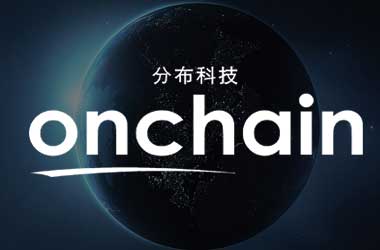 OnChain, the company behind popular blockchain networks such NEO (NEO) and Ontology (ONT), received the 'Microsoft for Startups – Graduation Award' for its contribution to the blockchain technology. The award was given to OnChain at third cohort alumni enterprise exhibition conducted by 'Think Next' Microsoft Shanghai on June 21.
Yang Wentao, co-founder and vice president of Onchain, gave a keynote speech on the important features of blockchain and issues faced in the deployment of blockchain infrastructure.
Wentao also explained in detail about the co-operation platform and the next generation trust introduced by Ontology.
Yang Wentao said
"Members of Ontology ecosystem can be categorized into four parts: community, individual, entity authentication system providers, and industry application system providers. We hope to attract technology talent from domestic and international institutions and communities, and in the meantime enhance interaction and training through community cultivation. Individuals can engage in Ontology's distributed identity management and join the community to provide support and improvement suggestions".
The statement clearly indicates the level of interconnectivity between Onchain and Ontology, which are working to build a robust network of blockchains. Furthermore, the audience was also briefed by Wentao about Guiyang Identity Chain, the first identity verification system built with Onchain, and Law Chain, an authentication and electronic data storage platform, with ability to authenticate more than 1.5 million records on a daily basis.
On chain
Identity Chain protects privacy while facilitating identity verification. Legal Chain is essentially a blockchain-based storage hub for legal documents. The event is focused on accelerating business opportunities for startups. Fang Shizhong, mayor of the Xuhui District Government of Shanghai and many other government officials from the offices of the Xuhui District Government participated in the function. Private sector dignitaries include Chen Jing, Vice President of INESA (Group) Co., Ltd. and Dr. Hsiao-Wuen Hon, Microsoft Corporate Vice President, Managing Director of Microsoft Research Asia, and Chairman of Microsoft Asia-Pacific R&D Group. Additionally, popular venture capital institutions, investors, and more than 40 media representatives attended the event.
Onchain was founded by Da Hongfei, Erik Zhang, and Li Jun, among others. A year ago, Onchain was also funded by Fosun Group, one of the biggest private conglomerates in China. Microsoft Accelerator supports impressive projects with assets and funds to turn the vision into a reality. Microsoft Accelerator, a division of tech giant Microsoft, mainly focuses on corporate ventures. The venture has set aside $500 million for the next two years to enter into joint marketing arrangements with startups. Under the program, Microsoft will also support startups with its technology.