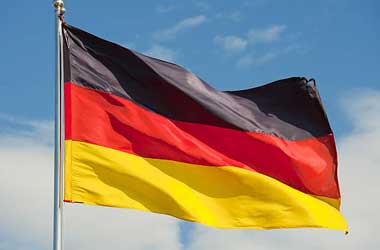 Germany is planning to launch a cross-border payment system to free banks and financial institutions from the US influence, a decision which could turn positive for Bitcoin and a few other altcoins.
The decision was made after taking into consideration the aggressive stance taken by the US against Europe, China, Canada and other countries in terms of trade. To put it in simple terms, Germany wants to create a cross-border payment system totally independent of the US.
The recent sanctions announced by White House against Iran and Turkey have resulted in the exclusion of these two countries from the global financial network. Both countries are struggling to conduct their everyday operations. Germany, which has good relationship with both Turkey and Iran, does not feel the need to impose harsh sanctions on the countries. As a result, Germany is exploring alternatives to bypass the US sanctions.
Heiko Maas, the German foreign minister serving in Angela Merkel's cabinet since March 2018, said:
"For that reason it's essential that we strengthen European autonomy by establishing payment channels that are independent of the US, creating a European Monetary Fund and building up an independent Swift system."
Adopting a new global payment processing system may fuel the growth of Bitcoin and other cryptocurrencies. Kim Dotcom, a German-Finnish businessman is of the opinion that the exodus of European economies from the current banking system could result in revaluation of the greenback and transition of Bitcoin (BTC) and Ethereum (ETH) as a dominant store of value and medium of exchange.
Kim Dotcom stated
"Significant. German Finance Minister proposes EU monetary fund, EU swift and non-US payment systems. He says its to salvage Iran deal. But it's really the EU exit from USD dominance. Like I said, USD will collapse. Buy crypto and gold."
Cryptocurrencies are slowly gaining a reputation of a dependable tool to fight inflation and bypass sanctions. Venezuela, whose economy is crippled due to inflation, considers Petro as the major tool to bring financial stability. Iran, which is also struggling to keep the economy afloat, is also planning to launch its own digital currency to bypass the US sanctions. The country is also planning to provide suitable conditions for the development of blockchain technology.
Right from the beginning, cryptocurrency is perceived as a major alternative to the SWIFT system over which the US government has a complete control. Even though SWIFT payment settlement system is based out of Belgium, the organization cannot resist US sanctions.
In this regard, Ripple is making huge inroads to position itself as an alternative to SWIFT system. The firm has already launched operations in Asia and the Middle-East. Furthermore, it is in talks with several banks and financial institutions in Europe.