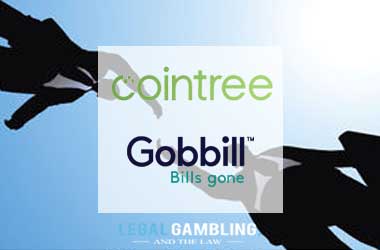 Those residing in Australia will now have a more convenient way to pay their bills. This is thanks to a partnership between Cointree and Gobbill. These two fintech startups have joined together to provide Australian customers with a way to pay any bill with cryptocurrencies by making them more accessible and convenient to all.
Cointree primarily serves as a cryptocurrency exchange while Gobbill is a payment processor. They are combining their skills to ensure that Australian users would be able to pay with cryptocurrencies – even if local businesses are not taking cryptocurrencies. The process works by Cointree working as the cryptocurrency part of the equation, while Gobbill will handle the collection of funds and settling of the bills. Both companies are very excited about the collaboration.
In a statement, Shendon Ewans, co-founder of Gobbill said
We only launched in the last year, and we have a small number of users, but the partnership with Cointree and with our other with MyProsperity we'll see more growth. Fast forward into the future and what we're seeing is, like it or not, this will be part of our daily lives. Gobbill already let people pay bills from their cards or bank accounts, so now they can pay in cryptocurrency too.
Cointree has already been experiencing some success with bill payments. The company has processed $100 million worth of bills paid in 2017. Additionally, the amount of people using the Cointree payment feature has risen. Though a lot of major banks are wary of accepting cryptocurrencies, there are a lot of choices available for Australians who want to use crypto.
Not The Only Choice In The Market
Cointree and Gobbill are not the only ones that allow for bill payment with cryptocurrencies. In May 2018, the Living Room of Satoshi unveiled their new payment service that allowed users to pay bills with bitcoin. They reported that they have processed $5 million worth of transactions since then.
Bills payment is a great service and the convenience it provides users can encourage people to further use their cryptocurrencies for day to day transactions. This service is not a new service as Bill Ninja in the Philippines was offering bills payment via bitcoin as early as 2014. A more noticeable bill payment provider is BitBill. Operating in Europe, it allows people to pay bills in countries that allow for SEPA transfers. Some of these countries include Germany, the Netherlands, and France. Most importantly, BitBill allows payment in over 20 cryptocurrencies and not just bitcoin.