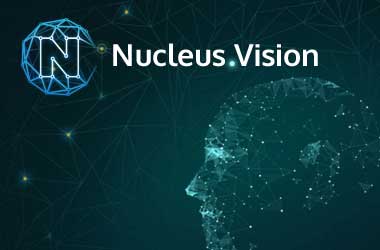 Nucleus Vision, an IoT-based contactless identification system that empowers retailers to identify and better serve their customers, has partnered with Alibaba-backed Paytm, one of India's largest payment gateways. Under the partnership, customers entering a Nucleus Vision powered store will be offered incentives and special deals, provided they download Paytms app and complete the purchase. The pilot project, aimed to incentivize user acquisition for Paytm, is based on Nuclear Vision's deep learning capabilities. Lucrative offers will be offered to prospective customers so that they adopt Paytm as their preferred means of purchase.
Let us, for example, consider that a customer walks into a store powered by Nucleus Vision's smart sensors and proprietary intelligence engine. The sensors would recognize the customer through his phone ID. If the customer had installed Nuclear Vision's app on his smart phone, then the purchase history will be transferred to Paytm, subject to authorization from the customer in return for NCash cryptocurrency. The score provided by Nuclear Vision will indicate the quantum of data a customer is willing to share. Nucleus Vision has partnered with major Indian telecom networks such as Airtel, Reliance communications, and Idea for sharing data. In proportion to the data shared by a customer, NCash tokens will be gifted. It can be redeemed in any of the Nucleus Vision's partner stores.
Paytm will be immensely benefited by the partnership with Nucleus Vision, which offers a cutting-edge fintech product incorporating blockchain and IoT systems. With Paytm's seamless mobile payment service and Nucleus Vision's proprietary intelligence engine, the divide between offline and online will further diminish in the future.
We're excited to announce a pilot with Paytm, the Alibaba backed, Indian fintech giant. Under this program Nucleus Vision will increase user engagement with Paytm app at the point of sale. Know more : https://t.co/GYjYRMkhre #Fintech #Retail

— Nucleus Vision (@NucleusVision) April 13, 2018
More than 5 million merchants currently use Paytm as a Point of Sale (PoS) tool. Paytm, has over 200 million registered users in India.
"This pilot will incentivize user acquisition for Paytm by offering walk-in customers at Nucleus Vision-powered store incentives and special deals if they download and use Paytm to complete their purchase. Our deep learning capabilities will deliver the most lucrative offers to those customers who are most likely to make a purchase, prompting loyal consumers to adopt Paytm as their preferred method of purchase."
As of writing this, NCash is up 20% to trade at $0.04.