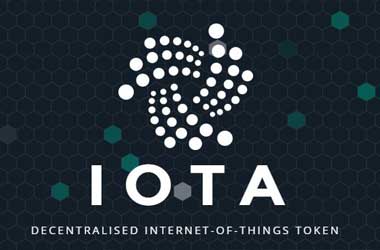 IOTA (IOT), an open-source distributed ledger protocol for the IoT, announced that it is developing a module, which will take care of all the input/output for the exchanges. The module will be deployed on a hub.
In other news, a relatively unknown Xela network has announced that it will use IOTA for deep integration with its network. In the meanwhile, a German tech news edition has mentioned IOTA as a popular payment alternative to Bitcoin.
With regard to the module that is being developed to deploy on a hub, IOTA stated that it currently in touch with all the leading exchanges. IOTA has clarified that it is putting its efforts to develop a module because exchanges have to implement it manually for listing in an exchange. To get around that disadvantage, IOTA is developing the module.
#IOTA is in contact with large exchanges & are developing a module on top which is called #Hub which takes care of all the input/output for the exchanges. The biggest obstacle for IOTA to list on an #exchange is simply the fact that the developers need to implement it manually. pic.twitter.com/SxVEcNdduf

— IOTA News (@iotatokennews) February 16, 2018
As far as Xela is concerned, it is planning to use IOTA as the foundational components for its social network, games & app. store, and zero-fee crypto currency exchange & services. Xela has stated that it has shortlisted NEO, IOTA and Oyster for its projects, after evaluating more than 100 similar technologies. Xela has mentioned that it was impressed with IOA for the quantum-proof security, environmental friendliness, and fast transactions, in addition to the lack of any fees for using the network. Furthermore, Xela was looking for an open source, truly decentralized network without any miners to avoid manipulation and downtime.
Heise.De
A German tech news edition "heise.de" has mentioned the advantages, which IOTA has over other crypto currencies, including Bitcoin. A rough translation of the statement highlighting IOTA is given below:
"Instead, there are approaches of alternative crypto currencies like Ethereum or IOTA, which are "far more brilliant". Their technology would allow not only the financial system, but also industry to benefit from the benefits of block chain technology, such as smart contracts. In this case, contractually agreed payments flow automatically."